Currently Listed
Sort by
Newest
Lowest price
Highest price
Earliest auction
Earliest inspection
Stephen recently sold our house in Camberwell. Stephen and Marshall White are well respected and they have extensive knowledge in the Camberwell and surrounding areas.
A good real estate agent knows the market, is honest, trustworthy and a good communicator and Stephen displayed all of these characteristics. Stephen's first hand knowledge of the Golf Links Estate in Camberwell was an important factor. We felt we made a great choice in real estate agents, as despite not selling at auction, Stephen's commitment to the marketing of our property continued post auction until we obtained a sale. We felt very comfortable with Stephen and felt confident that he would get us the best possible price.
We wouldn't hesitate to recommend Stephen to anybody who is contemplating selling or buying.
If you are choosing between agents, we would highly encourage you to go with Stephen Gough of Marshall White. We chose Stephen because we knew from previous sales with Stephen that he knows how to sell and talk to potential purchasers to close a deal. We felt that this skill was crucial in an uncertain market, where agents can no longer rest on their laurels like they may have done only a year ago. And we were not disappointed. Stephen doesn't just bring in great prices, he can also identify real purchasers and get a deal done. He's done this for us three times now, twice as vendors and once as purchasers. Stephen is also very generous with his time, always returns phone calls and stays in touch throughout the entire process. We have never been disappointed either as vendors or purchasers and Stephen has exceeded our expectations on all of our deals. When other agents are busy putting up boards, Stephen busies himself finding buyers.
Bernadette and Luis, Glen Iris and Camberwell
We sold our property through Marshall White Hawthorn (Stephen Gough) and were very impressed with the service. The property was quite a difficult one to sell, being overlooked on two sides, with the sale being made more difficult due to Covid lockdown. Stephen achieved a price in line with our expectations, and most importantly provided frequent and detailed updates throughout the process. The marketing services and sale preparation advice provided by MW were also of the highest quality.
Stephen Gough, thank-you very much for your formidable service in achieving a very successful sale of our family home in Camberwell. You were very diligent in keeping us aware of the interest in the home, and of what was concurrently happening in the market. You listened and took on board any comments I had to make regarding the living in our home and the area. Your many years of experience in the industry clearly showed when it came to closing the sale and we appreciate your closing the sale so successfully, and quickly, and prior to Auction day.
Georgie Tregear, Camberwell - Vendor
We have sold 2 properties with Stephen Gough and both results exceeded our expectations.
He is professional, hard-working and maximizes all buyer opportunities.
We would highly recommend using Stephen to sell your property.
I have worked in commercial property for 20 years. I am sure no one wants to hear a story about a divorce sale of property. However we cant ignore them and they do happen. How do I describe Stephen?, I have never seen someone go the extra mile again and again and again on a single campaign. Versatility, problem solving, educating me on the market and the best way to approach online auctions. I could go on and on, but I won't I would just say hands down sign him up!. Even if you have to wait a little bit longer I believe that he is worth the investment. Thanks for everything you did. You made a difficult time productive and effective. You had an amazing year of results last year and I am sure it will be a bumper of a year again. I owe you a beer, or a steak, or a cow, or the whole farm soon! I think you will be happy with a steak and a beer. My closing thoughts, lots of good real estate agents out there. But it is all the other things he did for me that really mattered.
Ross Bowlby, Camberwell - Vendor
Stephen's experience in real estate was very obvious to us from the time we first sat down with him and throughout the subsequent informative & clearly explained meetings. The team at Marshall White, Hawthorn, we're both professional and clearly attentive to detail. Sophia was just lovely and both her people skills and language skills meant that this agency was able to cover a multiplicity of possible buyers. In short, full credit must go to Stephen whose leadership skills marshalled this real estate agency to accomplish an outcome with which we were extremely satisfied.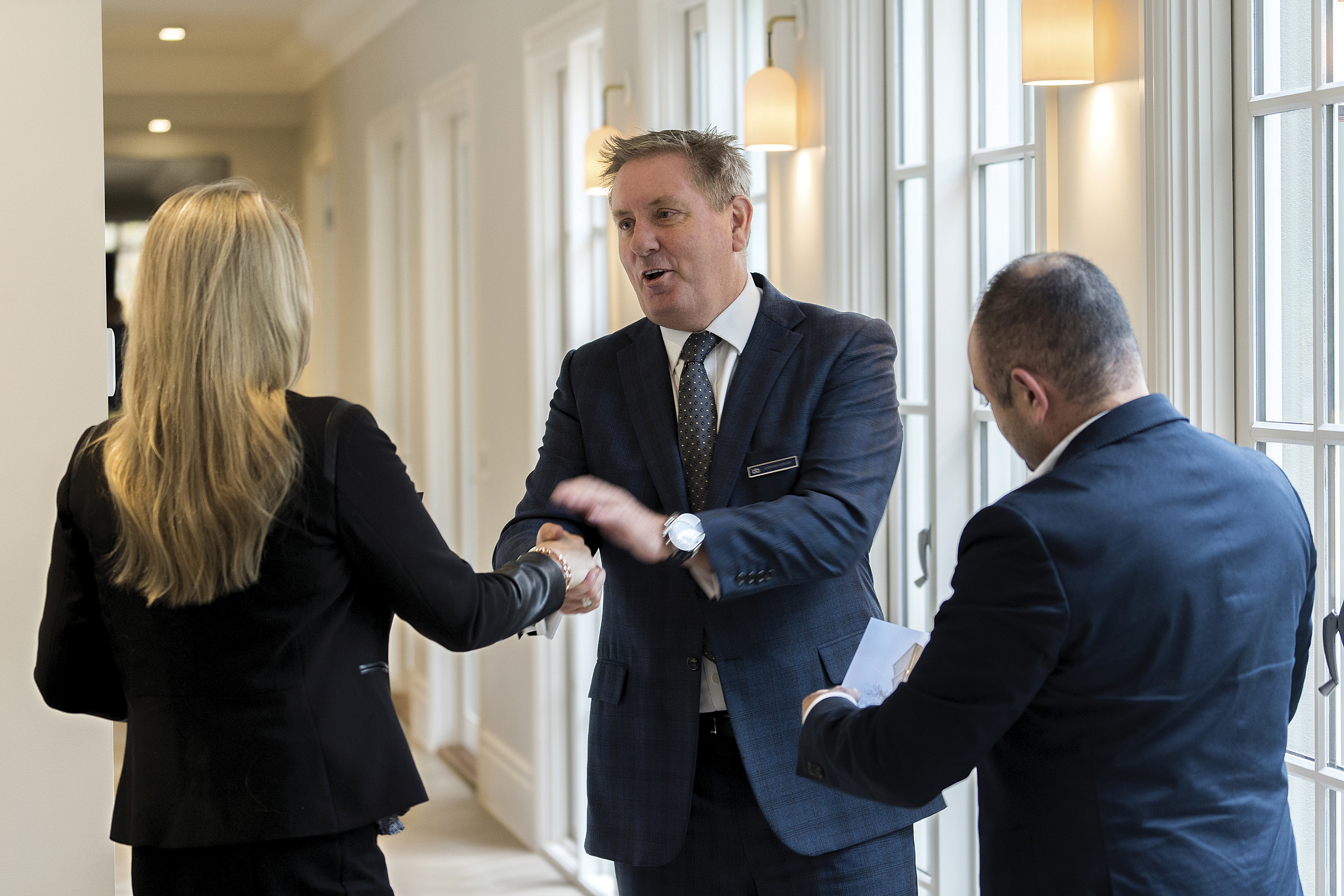 Stephen has a strong academic background with an MBA from Melbourne Business School and a Marketing Degree from Swinburne. "My professional training has focused on negotiation and marketing, and this has given me a real edge, particularly in dealing with high-end property transactions", he explains.
"My professional training has focused on negotiation and marketing, and this has given me a real edge, particularly in dealing with high-end property transactions"
Stephen has long held a keen interest in the Melbourne property market and commenced his real estate career in 1983. A consistently strong performer in Stonnington & Boroondara, Stephen has built a solid client base from many different walks of life.
Get an appraisal with
Stephen Gough
Love Me Love You
Stephen is an avid supporter of the Love Me Love You Foundation, a non-profit organisation aiming to make a positive social change in the mental health space by providing support and educational programs for young adults