This is to state what a pleasure it has been working with Shamit Verma. Over the last few years, we have engaged with Shamit in the capacity of both buying and selling various properties around Kew and Hawthorn. Shamit has always gone above and beyond what is expected of a real estate agent and in the most recent case with the sale of a property in Kew, his expertise and persistence achieved a sale price significantly above our expectations. Shamit is extremely personable and professional in his approach to his work and over the years, we have built up an excellent rapport.
Buying and selling properties is normally a stressful time, but Shamit's ability to solve all problems, along with his happy disposition, has made this time a pleasure. I would not hesitate to engage him again and thoroughly recommend him to anyone who was looking to buy or sell a property.
I write to express my heartfelt thanks for Shamit's absolute dedication and professionalism in assisting me to sell my house recently. I had very little doubt in appointing him as my agent from my very first meeting, and felt we had an instant rapport. Having talked with other agents, I was struck by Shamit's no nonsense, straight talking, yet caring and sincere attitude. His guidance and indeed compassion throughout the campaign were invaluable during an otherwise stressful time and helped me navigate what is a completely new process since I last sold a house almost two decades ago. The detailed feedback after each open inspection, his follow up with each potential buyer and consistent availability to answer my queries in quick time throughout the campaign were deeply appreciated - I felt as though I was Shamit's only client when in reality he had many.
I highly recommend anyone looking to sell or indeed buy a property to look no further then Shamit Verma. The teams enthusiasm combined with Shamit's quiet confidence and warm, gentle manner make for an excellent team. His combined knowledge of the market, his ability to discern potential buyer's needs, his punctuality, respect for his client's wishes and his dedication to getting the best result for me were evident. If I had to use two words to describe Shamit they would be "consummate professionals".
We recently sold our home in Kew through Marshall White with Shamit Verma being our primary sales executive. This was the first time for us selling a property and we are very grateful that we had Shamit in our corner to represent us and guide us through the process.

From the initial stages, unlike many other agents, Shamit provided us with a conservative but fair appraisal of our homes value. This filled us with confidence that he wasn't just out to win our listing with false inflated promises, but was being genuine in his advice and recommendations. When discussing initial campaign strategies, Shamit proposed a different strategy which we hadn't considered, but one that he felt confident suited the market landscape at the time and the market for our home. Although, we were initially hesitant with this strategy, we were glad that we trusted Shamit's experience and analysis of the market. Come auction day, this strategy proved itself as a big success.

Along the campaign, we were very impressed by Shamit's open communication with us and throughout all the open houses he maintained regular, detailed and transparent lines of communication. This helped to alleviate our anxieties, align our expectations with the market and filled us with confidence going into the auction. Although I know Shamit had several listings at the time, Shamit's attention to detail and degree of follow up, made us feel like we were his only clients at the time.

Overall, we are very grateful that we chose Shamit Verma to represent us. We felt he was genuine, detail orientated, gentle but assertive and a great communicator, we would happily recommend him.
Karthik & Anjana - Kew East
Shamit and his team conducted a fantastic auction campaign and constantly kept us informed throughout the process. Shamit's advice on getting our home ready prior to the campaign was invaluable and I think as a result gained a sale price which we were delighted with.

On a personal note, I have known Shamit for several years and have found him to be of the highest integrity and a true professional, we will certainly be continuing our personal relationship in the future. I would have no hesitation recommending the services of Shamit to anybody considering selling their home or looking to purchase a property.

Having been recommended by one of our neighbours who also utilized Shamit's services, we have been thoroughly pleased with all aspects of the sales process. Even from my initial contact with him, his enthusiasm was evident and his confidence, infectious. Shamit's advice was always thorough and optimistic without being unrealistic and his solid work ethic was always evident.

The constant contact and feedback from the open home inspections and property enquiries was much appreciated and ensured we were well informed. As well as this, Shamit's empathy and understanding of other extenuating circumstances was much appreciated, it made a difficult and stressful personal time manageable as I was never made to feel pushed into decision making or having to meet time deadlines.

Once again, I want to thank Shamit and his team for their professionalism and understanding and for being able to achieve such an exceptional result that none of us could have predicted or expected.

I was very impressed with Shamit's professionalism and his attention to detail, he made the whole process very easy and stress free. I really appreciated his assistance with organising and co-ordinating the furnishings and trades people required to get the property ready to go on the market; there was no way I would have had time to sort all of that out and it was great that he could do it all for me so there were no delays and we could get it up and running so quickly. I found it incredibly useful that Shamit kept me constantly up to date with the progress of the campaign and found it much easier come auction day as I knew where we stood.

I want to thank Shamit for all his hard work, being there at every open and taking plenty of people through outside those times, I feel it really impacted on the result. I am sure the people there at that auction would not have been so keen had it not been for his coaxing and encouragement in getting them there. I am very happy with the result we achieved especially in this trying market, I am constantly surrounded by all these properties passing in and was very happy we were able to sell the house for a good price on the day. I will have no hesitation in recommending Shamit to friends and family, and I certainly will be in touch should I have any further Real estate requirements.

Shamit exceeded our expectations. He calmly walked us through the process, was there to reassure us throughout the campaign, and kept us completely informed throughout. Most importantly, in what is an extremely unnerving time, he made us feel comfortable and his personality served to keep us at ease. We were especially impressed with the integrated nature of their procedures as well as the fact that Marshall White does not use a franchise structure and, as such, opened the doors from referrals from other offices. We would therefore highly recommend Shamit to anyone considering selling (or purchasing) a home. Shamit is professional and acted with the highest integrity throughout, something that can't likely be said for other agents.
David & Natalie - Richmond
My wife and I recently sold our home through Marshall White Real Estate, we are please to commend Shamit Verma for a job well done. All throughout the campaign, Shamit was a pleasure to deal with and was professional, knowledgeable and trustworthy. Shamit kept us well informed every step of the way and ensured that the sale went as smoothly and efficiently as possible. We felt very supported and confident that we could achieve a great result at our auction - and we did! Frankly, we think our experience would have been less favourable had we gone with another real estate company.
We would like to thank Shamit for his professionalism and support to achieve the successful sale of our house in February. Shamit was approachable, available and gracious in all of his dealings with our family. Shamit's help and interest continued after the sale date making the end to end process relatively simple and stress free, we applaud his honesty and integrity in dealing with both the purchasers as well as us. We note that we will continue to seek Shamit's support for our future property transactions. As we have been delighted with the quality of his advice throughout the process, we are happy to recommend Shamit's services to our future clients.
Carolyn & Duncan - Mont Albert
Shamit was fantastic to work with when selling our Surrey Hills home, he was extremely responsive, kept us well informed of all the details throughout the process and ensured that the sale of our home was as seamless and stress free as possible. We really appreciated the advice we received from Shamit and his team regarding the optimal presentation of our home, and their dedication to ensuring we achieved an exceptional result on auction day. We would not hesitate to work again with Shamit and Marshall White again for any future property needs.
Tim & Lauren - Surrey Hills
We write to thank our Marshall White agent, Shamit Verma. We appreciated the courtesy, detailed briefings, availability and comforting guidance during the trying pre-auction time. We were delighted with the result achieved by experience, professionalism and sound judgement. We would recommend this team to friends and others without reservation.
Vita & Andris - Glen Iris
As I sit here and reflect on celebrating Christmas 2017 in our new home I could only be grateful to Shamit and Grayson for making it all happen. The process of buying through to selling with Marshall White has been meticulous, they were able to individualise our campaign in order to cover all our needs. Any concerns were always met with sound advice from an experienced agent and their approach was always to be honest, upfront and provide a sense of calm.
Sandro & Pina - Balwyn North
Our house in Surrey Hills was bought when we were engaged and has undergone many transformations over the 31 years that we have lived there and so to sell it was life-changing for us. When it came to making a choice as to who we would trust to sell our beloved house, it was in fact an obvious decision to go with Shamit Verma and Marshall White.

Shamit was already known to us through a previous successful auction in 2016, of my husband's family home and we had continued to have intermittent contact with him.
From the moment we agreed to an auction in November, the process of preparing the house for sale, the advertising and marketing through digital and traditional means and the communication between us and Shamit and other key members of the team was faultless.

The buyer register that was updated by Shamit after every open inspection, was an excellent tool to keep us informed of the potential buyer situation and price guide. We were also well briefed at our face to face meetings towards the end of the campaign with Shamit and our auctioneer Hamish Tostevin and felt ready to set a realistic reserve.
We were thrilled to achieve a price commensurate with our expectations on auction day and would highly recommend Shamit for his fantastic people skills, professionalism, hard work and ability to achieve the desired result. Thank you so much Shamit - enjoy your break!

Jenny & Ian G - Surrey Hills
Fantastic service and result. Shamit and Laurence were professional throughout the sale process - ending in a good result (during tough market conditions). Highly recommended.
I recently (Nov '20) sold my house in Kew with Marshall White Hawthorn. My agent, Shamit Verma could not have been more professional, responsive and enabled a smooth transition at every turn for what sometimes can be a stressful process.
Shamit catered to our every need and was always there for advice. His feedback and ability to read the situation correctly every time was invaluable.
Shamit builds repore very easily, the reason why we are still in contact with him 10 years after our first sale with him.
We would highly recommend him and the Marshall White team.

We would not hesitate to use Shamit again!!
We cannot praise Marshall White Real Estate highly enough for the way in which they conducted the sale and auction of our house. Shamit Verma was exceptional, his professional, positive and thorough manner together with a brilliant auctioneer Hamish, resulted in a very successful marketing campaign and consequent sale.

We couldn't recommend Marshall White highly enough.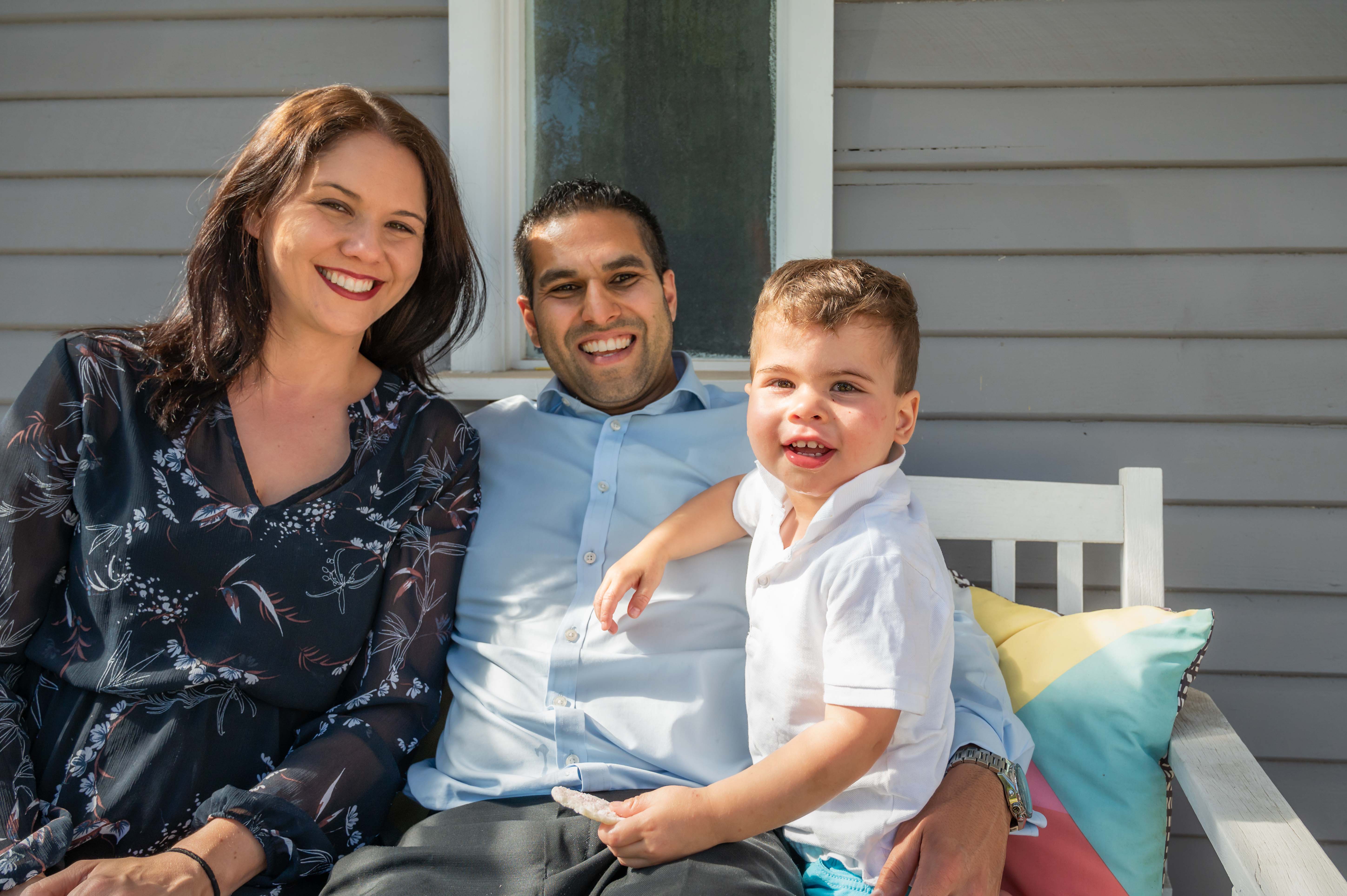 Having a natural talent and a genuine passion for real estate, Shamit has propelled through the real estate ranks to become a prime example of just how much hard work goes into earning a great reputation. Together with his experience as a small business owner, Shamit has gained valuable insight into the importance of providing customer service that exceeds expectations.
Through his outstanding customer service, exceptional market knowledge and the ability to seal the deal, Shamit has been able to reward his clients with brilliant results, time after time.
Having a natural talent and a genuine passion for real estate, Shamit has propelled through the real estate ranks to become a prime example of just how much hard work goes into earning a great reputation. Together with his experience as a small business owner, Shamit has gained valuable insight into the importance of providing customer service that exceeds expectations.

Shamit's friendly, engaging personality combined with his strong work ethic has helped him forge lasting relationships with his clients. He takes enormous pride in carefully matching the right buyers to every home he sells, by making use of his extensive database and ensuring genuine integrity, warmth and a high level of professional skill at all times.



Enthusiastic in every endeavour he undertakes, Shamit likes to keep fit and stay active by running marathons, going to the gym, renovating and gardening. In his rare time away from the office, he enjoys spending quiet time with friends and family.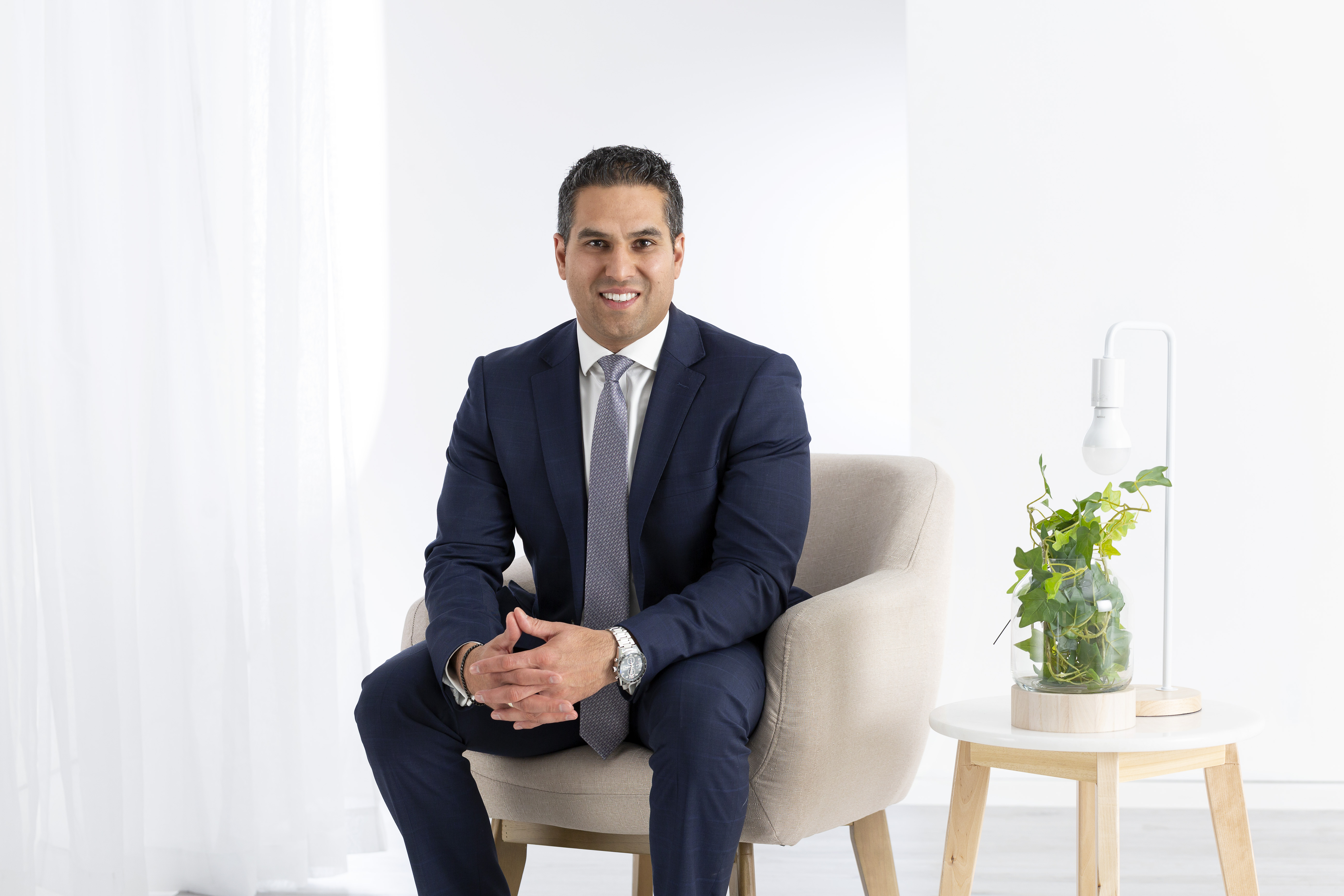 Get an appraisal with
Shamit Verma
Love Me Love You Foundation
Shamit is an avid supporter of the Love Me Love You Foundation, a non-profit organisation aiming to make a positive social change in the mental health space by providing support and educational programs for young adults.