Currently Listed
Sort by
Newest
Lowest price
Highest price
Earliest auction
Earliest inspection
When my husband and I decided to sell our home that we had built and lived in for almost 10 years, we interviewed 4 high profile real estate agencies that were well known in the Prahran area.
From the very first meeting, Marshall White was by far the leading contender. James McCormack and Sally O'Connell (as well as the extended team) have provided an outstanding level of professional service throughout our campaign.
We were very pleased with the brilliant result that we achieved with the sale of our property, but it was the amazing support and the exceptional strategic approach of Marshall White to getting us the best possible outcome that really impressed us. Sally and James have a deep understanding of the Prahran market and demonstrated a fantastic rapport with us as vendors, as well as with all the potential buyers who walked through our home.
There is nothing that we can fault with the service we received from Marshall White and so many highlights of our experience with them that it would be impossible to name everything. Here are some of the key reasons we would strongly recommend Marshall White as an agency and will definitely look to them again when we wish to sell another property.

• Very efficient organization where everything for our campaign ran effectively and was well organized and managed with great admin and office support.

• No pushiness! James and Sally did not try to win us over by suggesting a very high price as a "carrot stick", but rather showed us their strategic approach to running a campaign to deliver the best possible outcome.

• Answering all our questions (and there were lots of them!) in a timely manner. Calls were always returned on time and the follow up was exceptional.

•Detailed reports and meetings throughout the campaign. At every stage we knew where we were placed with our prospective buyers and no stone was left unturned.

Finally, there is no doubt that Sally and James love their jobs. It is quite evident from the passion and commitment level they demonstrated in everything they did to help us achieve a great result. They are a true testament to their agency and we are very grateful for the exceptional customer service we received from Marshall White.


Five weeks ago my wife and I invited James McCormack from Marshal White Real Estate to discuss the sale of our property. From the first minute James impressed us with his honesty and knowledge of the local market. He made us feel at ease and gave us the confidence we needed to list our beautiful warehouse conversion. Throughout the campaign James kept us up to speed with the campaign and his trained eye was able to identify who the potential buyers might be. James even gave up his time on a public holiday to show a client our property. We were super impressed with James, his commitment was unbelievable. On auction day James ran an amazing auction. He engaged the crowd and his calm demeanour drew the crowd in and created a bidding war for our property. Thanks to James and his team we were able to achieve a record price for our property and we will always be grateful. We have no hesitation in recommending James McCormack and the Marshal White Real Estate team for anyone looking to sell their property. Thank you James.
James and Tanya, I've had time to reflect on the sale of Cromwell Road since Saturday and just wanted to pass on to you our appreciation of the work you and your team did. It is so key to have the skills and in particular people skills to set the tone for a property and manage those that visit the property and eventually make a decision that this is a property that will work for them. To have a number of people on the day interested to bid and bid strongly is the icing on the cake. A bit of luck comes to those with experience, finely honed and balanced skills and that work hard. Your leasing team has exhibited similar skills in the past.

Please also pass on our appreciation to your wider team.


As executors on behalf of the deceased estate of our family home in Prahran, which we were required to sell, we engaged the services of Marshall White's Armadale office represented by real estate agents James McCormack & Dean Gilbert who were ably supported by team. We were impressed from the beginning with the courtesy and empathy shown to us with our situation and subsequently with their professional expertise, knowledge of the surrounding areas, and advice re preparation and marketing of the property prior to auction. As proposed we were promptly advised and kept up to date of the results of each open for inspection and private viewings with potential buyers that took place. We had pre-planned weekly meetings to discuss the number and nature of interested parties who viewed the property, as well as any additional information or queries we may have had regarding possible strategies and outcomes during the auction process. The organisation, planning and communication provided by this team throughout the sales campaign was excellent. We were delighted with the manner in which the auction was conducted by James and very pleased with the result, and have no hesitation in recommending Marshall White as agents and particularly this team to prospective vendors.
On behalf of our family I would like to thank you and indeed all at Marshall White for affecting such a great sale for our mother. From our very first conversation you have all shown such a high attention to detail and assured personal care. Our families association with Marshall White traverses over 20 years and we have always been more than satisfied with the results. James, your ongoing care and enthusiasm (including running a second auction) has made the whole process manageable and even fun-Thank you. We appreciate your calm and professional manner and high level of market knowledge. I will always remember you sitting patiently with mum at the Manhattan helping her to sign the relevant documents. It is moments such as those that separate great business from good business. On behalf of all the family please accept our sincere gratitude and our very best wishes for the future.
James McCormack is one of the most professional and dedicated agents we have come across. We were consistently impressed by his ability to listen to our perspective and make intelligent market-relevant recommendations as a result. He easily understood our requirements and always acted with integrity and deep respect for both of us and the end purchaser. He is a man who is true to his word and works hard to ensure a win-win for the vendor and the purchaser. If you have James McCormack representing the sale of your home, you will be assured the best possible result and a wonderful, honest exchange throughout the process.
Selling our previous house had not been a pleasant experience, so we started the process this time with some trepidation! There were several reasons why we chose Marshall White, and it proved to be a good decision! James McCormack and the team were great - friendly, helpful, skilful, extremely hard-working and always honest with their feedback. They achieved a great result and we have already successfully recommended them to neighbours!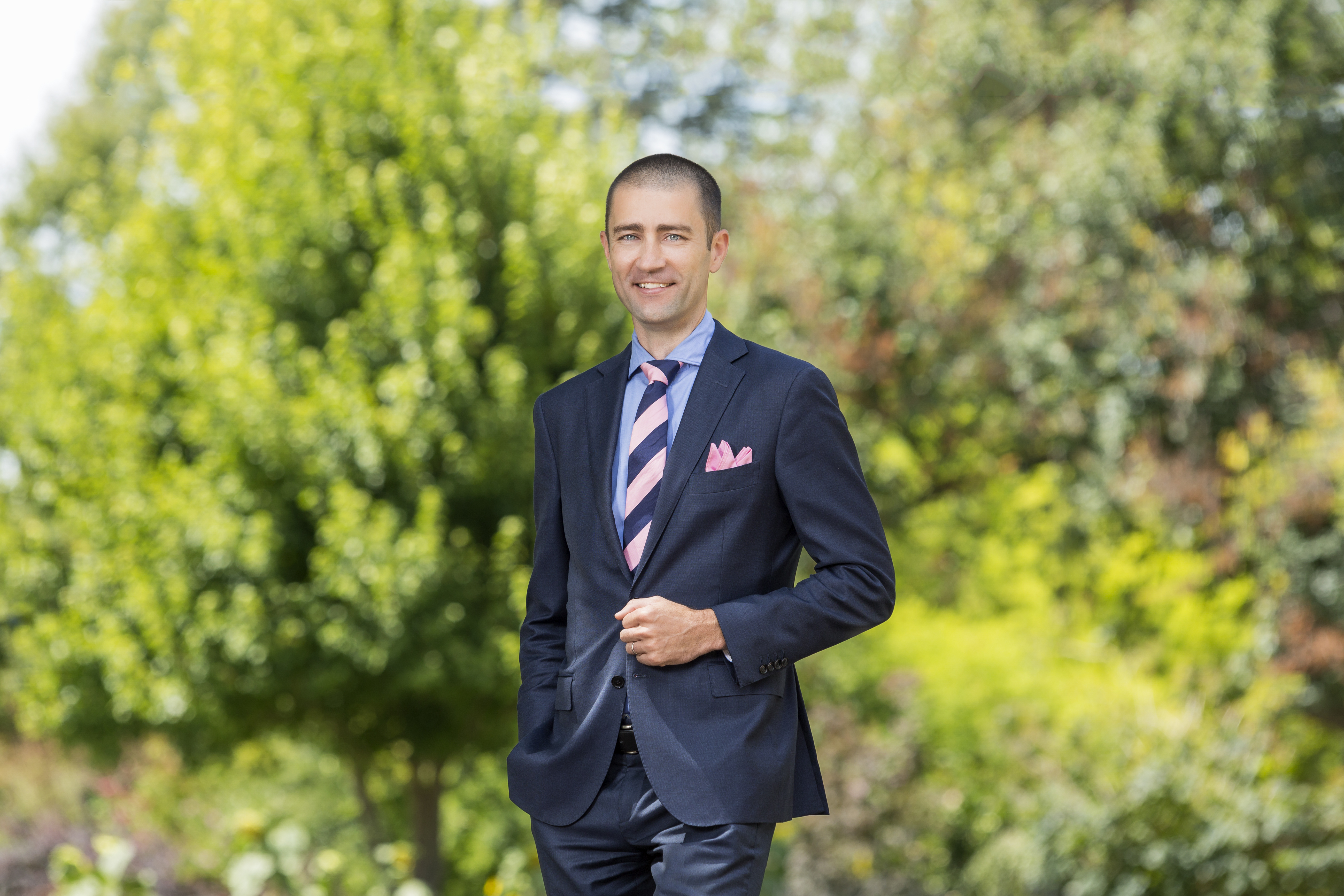 A careful listener and an accomplished negotiator, he has a unique ability to stay controlled and cool under pressure and has the talent to see things through to a successful conclusion. Behind every accomplished sales person is a highly effective team and in James's case he is ably supported by a team as equally focused and determined to be the best.
James has carved out a reputation in his more than 20 years in the business as one of the most effective, energetic and structured real estate agents in Stonnington. Always willing to go that extra mile for his clients, he commits all his time and effort to achieving exceptional results on their behalf.
A true professional in terms of his experience, capabilities and work ethic,

Now a Partner of the firm, James's approach is all about working successfully within the prevailing market conditions, dealing co-operatively with people and keeping a clear focus on concise follow up. A careful listener and an accomplished negotiator, he has a unique ability to stay controlled and cool under pressure and has the talent to see things through to a successful conclusion. Behind every accomplished sales person is a highly effective team and in James's case he is ably supported by a team as equally focused and determined to be the best.

Having completed his education at St. Kevin's College and resided in Stonnington all his life, James is confident and reliable in his knowledge and valuation experience and is considered an area expert, specialising in new developments and homes in the Prahran, Armadale, South Yarra and Toorak markets.

Away from work James lives in Malvern East with his beautiful wife Sally and three children Molly, Ned and Daisy.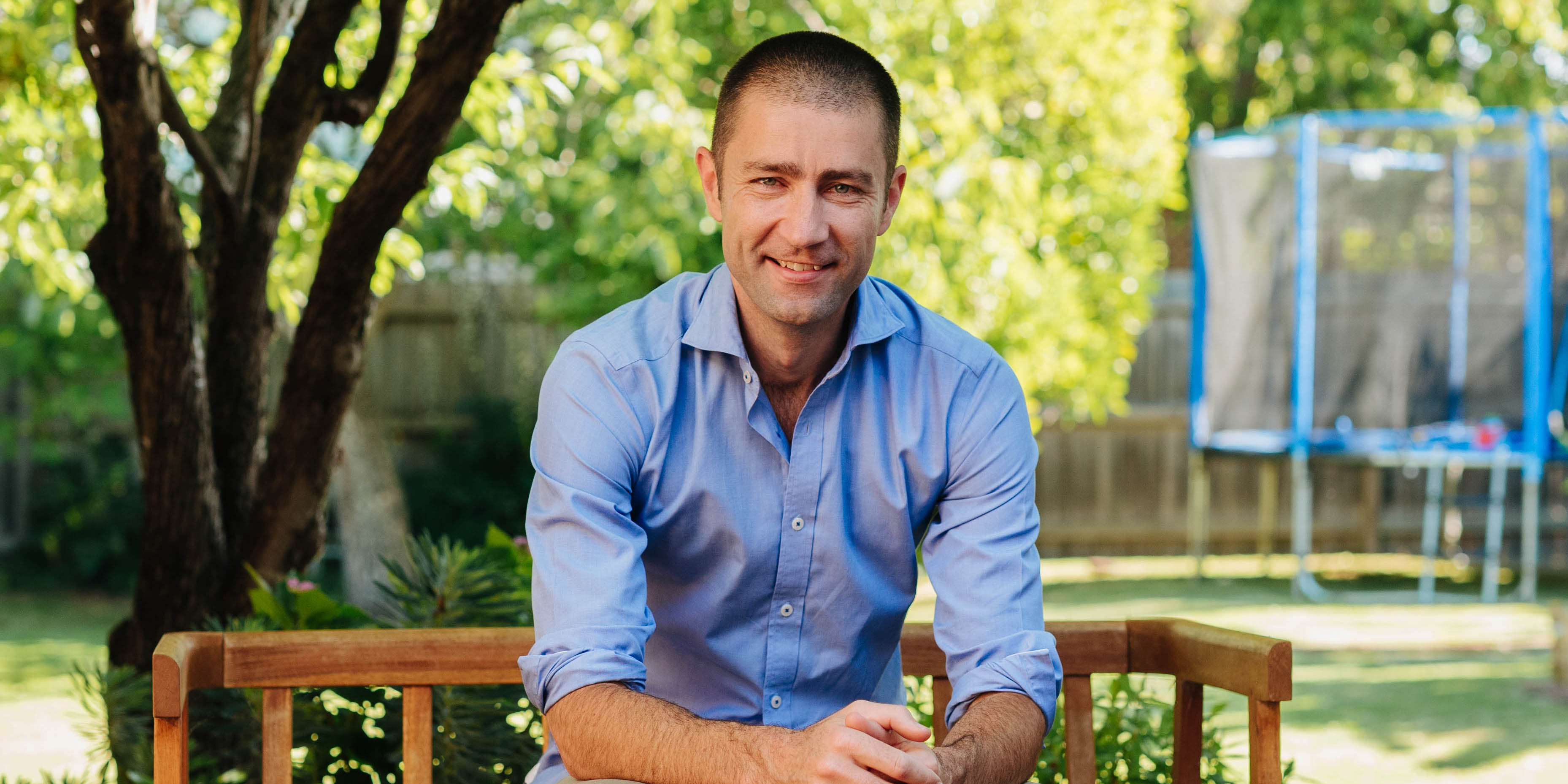 Get an appraisal with
James McCormack
Love Me Love You Foundation
James is an avid supporter of the Love Me Love You Foundation, a non-profit organisation aiming to make a positive social change in the mental health space by providing support and educational programs for young adults