I want to let you know how much we valued your support in selling Camberwell Rd. As I said today, I think you did a fantastic job! From our first meeting with you, Hamish, you were able to convey a vision for the house. Your suggestions assisted us enormously in getting it ready for sale, and maximising its potential. And your open communication right throughout the campaign was also invaluable in keeping us informed, and confident in the process!

James, you did a wonderful job in managing the communication with all the prospective buyers, and in conveying that information to us! You have a lovely warm genuine manner, which we greatly appreciated. And the auction process was fantastic!

You managed to make the whole experience of selling our property a very open and positive one, and engendered in us a strong sense of trust. Thank you so much!!
Many thanks to Hamish, James & Jack for the wonderful and successful campaign that you ran for our home. It was great to have the regular and consistent contact that was provided. It was a bonus not to have many late notice inspections that we had to prepare for - luckily, having the last 10 days living away from home helped keep the house in order!

Auction evening was stressful and exciting, and we are very happy not only with the result, but also that our home will become home to another family to enjoy, as we have over the past number of years. Please could you pass along our thanks to Sally for her help last night.

Wishing you all much success for a good real estate year ahead!
PS - It was a lovely surprise to find flowers from Marshall White on the doorstep yesterday!

Dear Hamish & Desiree,

A very big thank you for looking after everything in such a professional manner in both the purchase of Studley Avenue and the sale of Kevin Grove. You are a formidable pair with communications and follow up second to none. At all times I felt well informed and any questions were thoroughly and promptly answered.

All in all both purchase and sale were as stress free as these things can be- especially when I have been out of the market for some time. I can only say that signing you up for the sale of Kevin Grove proved to be a great decision and I would not hesitate to recommend both of you to any prospective sellers.

Hamish Tostevin from Marshall White came highly recommended, when I was choosing an agent to sell my house of almost 30years. While I interviewed 3 different recommended agents, all very good, it was Marshall White that nudged in front based on honesty, professionalism, sales approach and good balanced knowledge of the area.

He was attentive, responsive and insightful, at the same time displaying objectivity. Together with Hamish's impresarial expertise as an auctioneer, my husband and I had great confidence in the assigned team, and we were not disappointed!

Thank you team Marshall White for a job well done and relieving us of an otherwise nerve-racking experience.

We wanted to say a very big thank you for all your hard work selling our house. Your intuition, ability to read people and your extensive experience all came together to achieve a wonderful price above reserve for us. It was a stress-free campaign for us and that's all because of you, Hamish.
Dear Hamish, James & Charlie,

We want to say a huge thank you for conducting such a fruitful sales campaign surpassing all our expectations.

Seeing the house evolve as we got it ready, with always a friendly manner, no pressure approach from yourselves, offering us encouragement and guidance at each twist and turn. We could not have asked for more attention and feedback communication, each of you sharing the open for inspection and follow ups. Not once were we left hanging, wondering, or disappointed.

We truly appreciated your truthful, honest and clear diligent approach from starting this process through to its completion. The auction process went smoothly, with utmost confidence even with our inclement Melbourne weather. We are ever so grateful for your care and attention to every detail and continually recommend Marshall White to everyone we meet. Your caring attentive staff allowed the photo session and advertising jargon to present the property with utmost vision and interest.

The small gifts of encouragement along the way were totally unexpected and greatly appreciated thank you. We particularly loved Gabe Frampton's suggestions and guidance. She has a beautiful calming manner at a time of great change.

Kindest regards and thank you for the journey.
Jill joins me in expressing our gratitude for the professional and efficient way in which you managed the sale of our property. Your advice to us was at all times impeccable. Throughout the process we felt very confident that you would achieve the best possible outcome for us. As Jill said, one would seek the services of the best doctor you could find when it comes to matters of your health: similarly when it come to real estate, put yourself in the hands of a proven agent with an outstanding track record.

Our warmest regards to you all,

We are writing a letter of HUGE recommendation for Hamish Tostevin. We knew of Marshall White, knew that they were the agent for us given their expertise in the Hawthorn West area, and that Hamish was the person we needed on our team.

Hamish is front-foot-forward, hands-on and very personable. He is experienced and understands the market's needs and wants from both the buyer's and seller's perspectives which we felt allowed him to advise us and manage our expectations properly.

For over a year, before our house went on the market, Hamish kept us informed by email, newsletter and phone calls with intelligent and relevant analysis of the Hawthorn/Inner East market. We had some very unique circumstances that many other agents would probably have avoided dealing with, but Hamish handled everything (like he promised) and worked with us closely to get a really fantastic result. We were happy that he was also going to be the auctioneer of our house so he saw the entire process from start to finish. His communication is fantastic.

Hamish also comes with an amazing team of contractors who he could call on and they responded to issues extremely quickly and reasonably.

Hamish is thorough and honest. His work ethic and integrity are so far above excellent.

We cannot recommend Hamish highly enough for everything he did and the care he took - almost like he was selling his own house.

You won't regret your decision to have Hamish as your agent!
Jacquie and Marcus - Hawthorn
Just dropping a note to say how very impressed I am with members of your sales team.

I dealt with Hamish and Nikki when I successfully purchased Eglington Street, Kew at auction.

At all times, with each salesperson, every question I had was answered quickly; at no time was I ever hassled; and I always felt respected and heard.

Hamish and Nikki are to be congratulated on how they represent Marshall White with their integrity and attention to detail.

All round, my experience was Marshall White was terrific.
Janis Ewinger, Kew - Purchaser
Hello Hamish & Nikki, we wanted to reach out and send a big thank you for all the work you've done for us. Both of you were very thorough and professional. We really appreciated how you were on top of things and how you kept us informed every step of the way, thank you again!
Hamish Tostevin was professional, engaging and accommodating to my needs with the selling of my property. Throughout the campaign his level of communication was outstanding and his knowledge of the market lead to a successful outcome on the day of auction. He was reassuring, personable and honest and has a wonderful team working with him. From sales through to the marketing and advertising team, I wouldn't hesitate to recommend Hamish.
We have sold our dwelling at 130A Church St!

It went onto the market last Thursday, opened for first inspection on Saturday and a contract signed on Sunday! The three day cooling-off period has now expired. Price was very satisfactory, in line with the way the market has been reported as moving over the last couple of years.

We have even managed to line up the settlement dates at 130A and the house we have purchased.

Sleepless nights avoided!

The agent, Hamish Tostevin, and his support team at Marshall White were terrific in all aspects of the sale .... pre sale advice, documentation, strategy, negotiation and (most importantly) communication. I'd have no hesitation in recommending Hamish and his team to others in the area.
Jon Hickman, 130A Church Street, Hawthorn - Vendor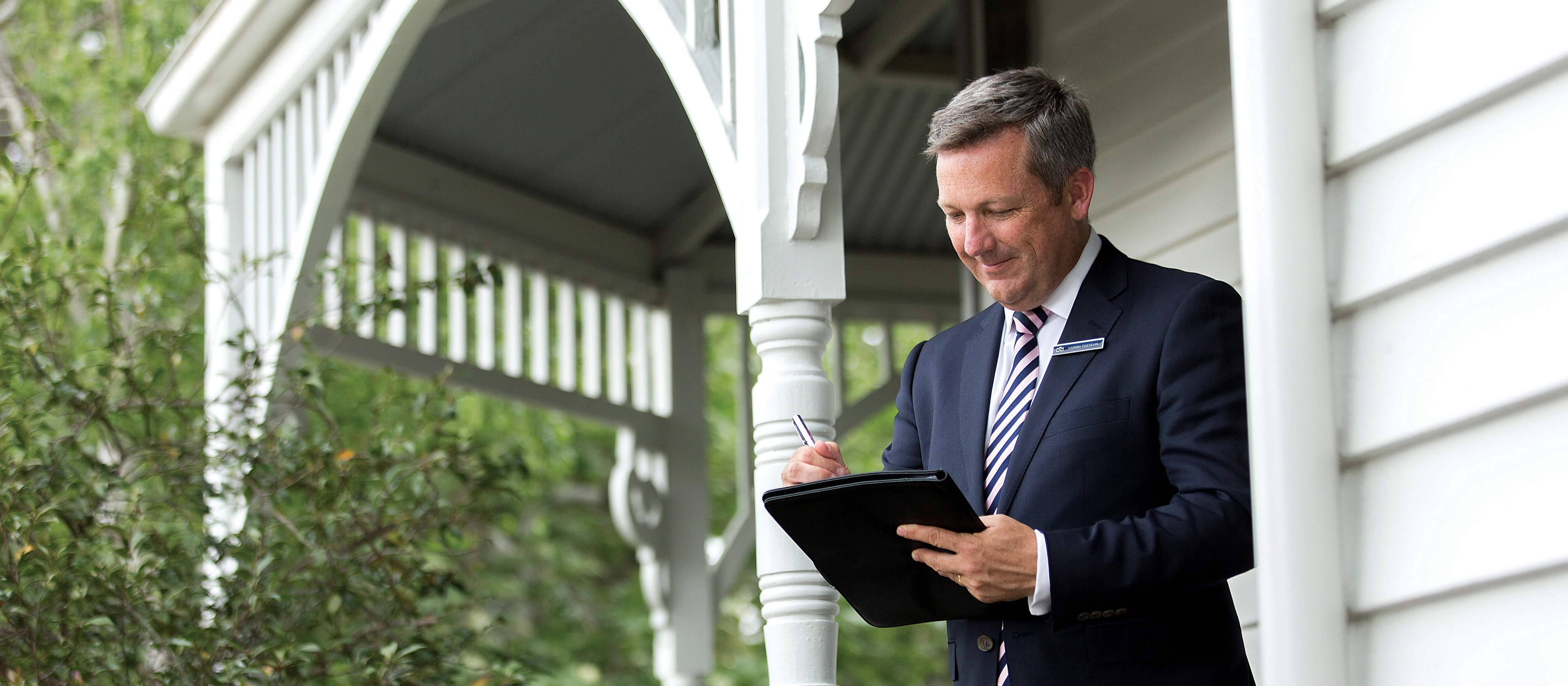 Hamish displays a rare commitment and follow-through and is renowned for leaving nothing to chance. He has also been fortunate to have been awarded over the years for his excellence in his field.
Nothing feeds knowledge better than experience. Hamish's sociable qualities and uncanny ability to allow his clients to feel at ease, often belies his uncompromising attention to detail and dedication to providing exceptional service.
Hamish Tostevin is no stranger to the City of Boroondara; he and his family lived in the area for many decades – beginning with his entrepreneurial grandmother, who opened a pharmacy in Balwyn North - then surrounded by fruit orchards - in 1949. Other than two final years of secondary education at Geelong College, Hamish was educated locally at Carey Grammar. This long association with the area, coupled with an exemplary career in property, has enabled Hamish to build a solid association of friends, colleagues and clients in Boroondara, Whitehorse and Stonnington over the years.

Hamish displays a rare commitment and follow-through and is renowned for leaving nothing to chance. He has also been fortunate to have been awarded over the years for his excellence in his field.

Hamish finds that his activity levels are best supported by a clear mind achieved through physical activity. Hamish's great love of tennis and golf has never waned, and he plays whenever he gets the chance. Hamish, his wife Kirstie and their daughters Lily, Mia, Sienna and Poppy love spending time on the Mornington Peninsula, relaxing with family and friends and traveling as much as possible.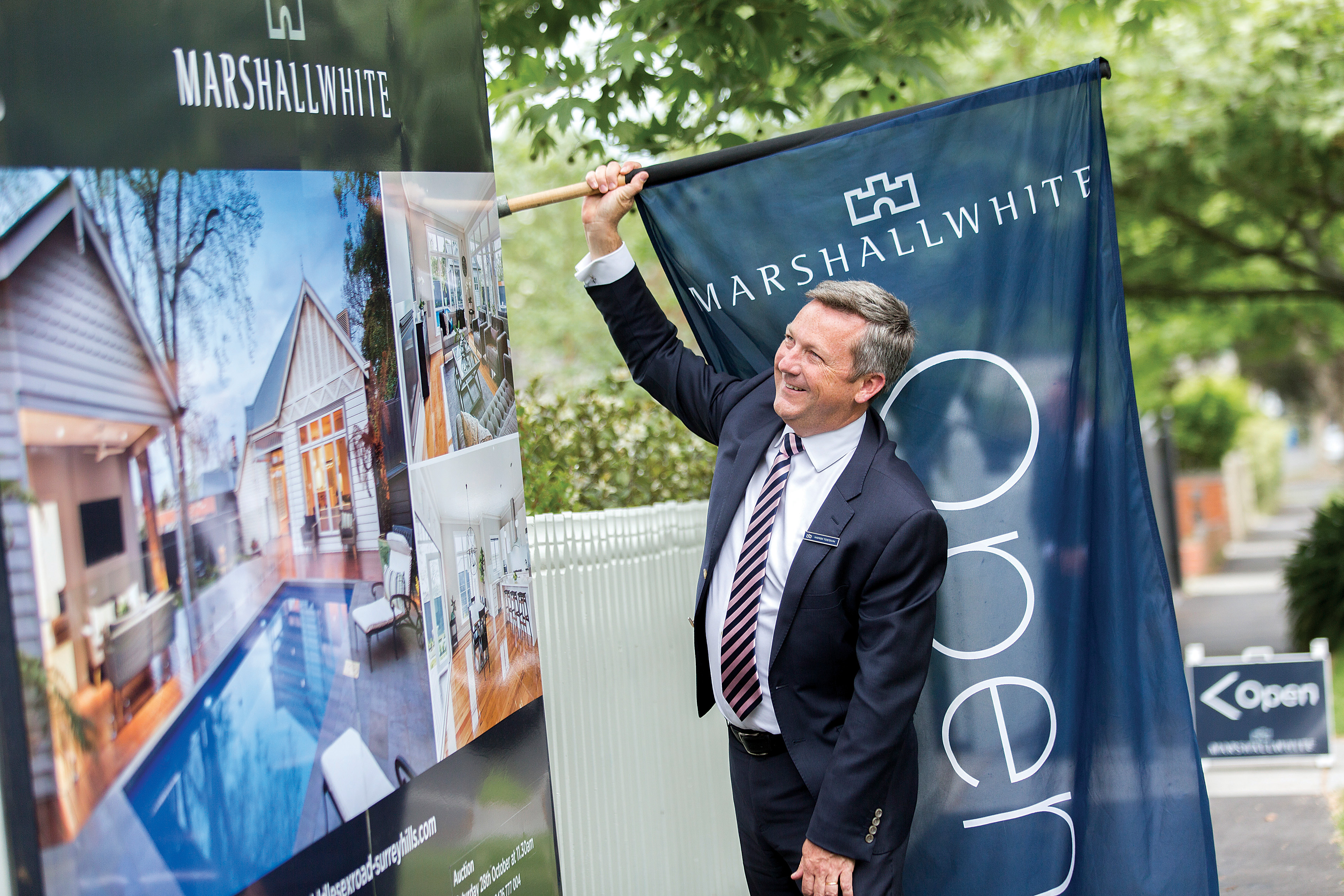 Get an appraisal with
Hamish Tostevin
Recognition
Recognising exceptional achievements both internally and within the wider Real Estate industry, Marshall White celebrates our top performers who, year after year, continue to build a reputation of excellence.
Highest Sale Price - Boroondara
Show more
Love Me Love You Foundation
Hamish is an avid supporter of the Love Me Love You Foundation, a non-profit organisation aiming to make a positive social change in the mental health space by providing support and educational programs for young adults.