No one will work harder than Ash.

We first met Ash a year ago at an open for inspection and he made quite the first impression. When it came to listing our properties, it was a no brainer than to employ Ash to do the job.
Ash is polite, knowledgeable and most importantly, he listens. He is a first class negotiator and we genuinely believe, no one will work harder for you.

We were very nervous about listing our properties during COVID, but Ash didn't even flinch at the challenge and made us feel comfortable with our decision without any pressure. He kept us up to date every single step of the way. Nothing was ever too hard, and he would keep us informed, even during his time off. Ash spent an entire day at our property facilitating private inspections. After almost 50 private inspections over 8 days, Ash sold our property for an incredible price.

From the pre-list phase all the way through to the sale, Ash's service was consistent. Having the Marshall White brand to back him is of course an asset, however, Ash is a brand in himself, and his organic approach to customer service is indeed an asset to Marshall White. We can't thank him enough for all of his hard work and more importantly, his honesty. We can't wait to work with Ash again in the future.

There is no need to look any further for another agent, Ash is quite simply the best.
We recently engaged Ash to sell our property. From the outset, we were very impressed with his knowledge of the market in our area and his quiet reassurance on all matters to do with the sale.

Ash and his team provided meticulous service and advice which culminated in a successful sale by auction.

We would be very pleased to recommend Ash to anyone considering selling a property.
Graeme & Dianne - Mont Albert
It was a pleasure to work with someone like Ash to sell our home. He was professional, friendly and very easy to work with. He worked so hard for us and we are delighted with the result. We sold our home even before the auction. He gave us very good advice and was always there if we had any questions. Ash is the best agent we have worked with and he even helped us with buying our new home as well. We will recommend him to anybody who is selling a house.
Iromi Fernando, Glen Iris - Vendor
I would like to thank Ash Howarth for the recent sale of our residential property. His care and attention to detail were of great value to myself, my wife and our two daughters during the sale process. Entrusting someone with the sale of our second generation family home was always going to be difficult. When we finally decided to go ahead with selling our home, Ash showed great sensitivity to the fact that it was quite unnerving for us. There was no one else I could have entrusted with this sale. Going against almost everyone's advice, we gave Ash the harder task of selling our property by private sale, as we could not face the auction process and we did not feel a need to sell quickly. Despite this, Ash respected our wishes and took the challenge on with a smile and within 7 days he had sold our property for much more than what we had imagined. We could not be happier with the result and we give him great thanks for his sensitivity, swiftness, and professionalism. Some important attributes to Ash are that he has fantastic people skills and is a great communicator. This was noted from the start to finish of the process and we really felt as if we were the only client he was thinking about at the time. We were constantly in communication regarding the campaign, the interest, and the offers. He also remained sensitive to the fact that my wife had to juggle leaving the house frequently with two small children during inspections.
I cannot thank Ash enough for his exceptional care and attention shown to me and my family prior to the successful selling of our family home. After considering several alternate Real Estate agents we realised that Ash would do the best job, and he did! I felt I was always in control, Ash gave me time to make crucial decisions, allowing me to slowly work through some difficult family issues. I was impressed with Ash's professional caring attitude the first time we met, he offered assistance in the way my home was presented for the photo shoot and later, the best way for my home to be displayed during inspections. Ash, you made us believe that there are buyers that will love our home as much as we do. After every inspection I was sent a detailed account of all prospective buyers as well as any negative response which allowed us to consider what improvements should be made to our property before the next inspection. Ash was always on time or early to every meeting, exceptionally pleasant, immaculate in his appearance, and always enjoyable to work with. I always felt that I was his most important client. On behalf of my family and myself, thank you for all your hard work. We were very pleasantly surprised and thrilled with the result, we could not be happier.
Gudrun Wilkinson & family
My wife, my family and I would sincerely like to thank Ash for the sale of our residential property. Our family had several house deals before but when I cooperated with Ash and his team I was touched, he was so efficient. Ash was very cool, calm and pleasant to deal with. He took his time in having a lengthy discussion with us to understand all our needs and request. In addition, he kept his words as he did all that he said that he would do. Ash was punctual at all times, his communication skills were excellent not only verbally but also via SMS, e-mails and to be followed by phone calls. Ash at his own accord even gave us some advice on how to display the interior of our house for the open inspections. At the end of each inspection Ash would immediately forward us a brief message on SMS/e-mail to be followed by phone call which we were very impressed by. Ash would constantly ask if there is any area of concern that we would like him to address, which obviously was none. On the final day of the Auction, Ash was early and reassured us all. He played a very important part in his team and kept constant contact with the potential buyers, hence our house was sold at a good price. All his hard work has paid off and we all had a very happy ending. Ash then volunteered to help us find our new home and hence we will be in touch with him again as we know that we can count on him. Ash we would all sincerely like to thank you and your team for the wonderful and successful auction of our house.
My wife and I recently put or family home of more than 30 years on the market. Despite not being a u2018local' agent we selected Marshall White to market our property. The reason we selected Marshall White and specifically Ash Howarth above the local agents was because of the success they achieved with the sale of our neighbours property and the professional manner they exhibited as we proceeded through the selection process. In particular, Ash's approach from the outset through to sale and beyond was first rate. We appreciated the effort he went to explaining the process and keeping us well informed at every step along the journey. This was especially important to us as we were overseas for most of the open for inspections/campaign. We should add that Marshall White's services (house styling, cleaning, flowers, maintenance and floor standing through their retained contractors) significantly added to our sense of satisfaction. Everyone was reliable and provided high quality outcomes which collectively added to the overall result. We would have no hesitation in recommending Ash Howarth and Marshall White as quality agents to future vendors.
Our experience selling with Marshall White met our expectations. Nicholas Hoo and Ash Howarth had an extensive knowledge of the area with a realistic and clear understanding of changing market conditions. They kept us abreast of all the dynamic changes that occurred and were completely transparent throughout the sales process. From the outset, they were prepared, proactive and aspirational, which filled us with confidence that we had chosen the right agent for the sale of our property. As a result of keeping us engaged throughout the process, we always felt that they worked in our best interest and did not let us down with the final sale price.
We would recommend Nicholas Hoo, Ash Howarth and the Marshall White team to anyone looking to sell their property in and around the Melbourne CBD area.
Bridget O'Neill & Clyde Fernandez, 1101/1 Roy Street, Melbourne
Incredible market knowledge and data points. He is planned and strategic. Ash works in partnership with his clients to support the set up, management and ultimately achieve the clients goals. Everything went incredibly smoothly, from helping us set up our home. through campaign decision making points, to providing the great result. My husband & I would highly recommend Ash and his team. I would definitely reach out to him again and recommend him to family & friends. Great job! Thank you.
Shona Reynolds, Glen Iris - Vendor
Going to market and trying to sell a house during a pandemic and a full lockdown was always going to be a challenge. The commitment, perseverance, enthusiasm and drive to achieve a sale by Ash Howarth and James Redfern was extraordinary. Together Ash and James achieved excellent numbers through the property and managed the campaign with class and a dedication which makes them stand out in the real estate industry. Our sincere thanks for the magic guys!
Very positive experience and outcome using Marshall White team of James Redfern and Ash Howarth. Highly professional, well-orchestrated off-market process with great communication to achieve a result in a little over 2 weeks. Ash Howarth's local knowledge of market trends as a local resident of our suburb was a major benefit.
Jack Nicol and Ash Howarth are easily two of the most professional agents you will come across - These blokes are absolute jets in their industry. I'm not big on leaving reviews but these boys did such an outstanding job I feel compelled to recommend them to others. From the beginning their communication, punctuality and knowledge on the local market was apparent. Both boys far exceeded our expectations and worked tirelessly to get above and beyond our goals. I would happily refer these boys to any of my family or friends. Marshall White, you're lucky you've got these two on your side. Well done fellas ????????
We acted as Vendors Advocates for the sale of 6 Lomond Terrace, Malvern East. Daniel Wheeler and Ash Howarth were the preferred sales agents appointed by our vendors to sell the home by auction. I must say that in my 21 years personal experience and being a second generation agent in real estate, now 7 years as an independent Buyers and Vendors Advocate, the experience with Daniel and Ash and their team at Marshall White was positive from start to finish, they achieved a great result! I would highly recommend Daniel and Ash as agents when selling your property, I would deal with them again without hesitation and be happy to be called on as a reference by word or in writing.
Mark Errichiello, Malvern East - Vendors Advocate
Both Jason and Ash were very professional and likeable. Their knowledge of the market, constant communication and calm approach through a very stressful process was very impressive.
Ash Howarth provided excellent prompt service for us during the recent COVID lockdown helping us through a purchase and a sale.

We achieved an excellent outcome in both cases and were delighted by his flexibility in working through all difficulties to achieve outstanding results.

We recommend Ash and Marshall White to prospective clients without hesitation.

With the Marshall White team on the job, you will receive the best of support through the residential real estate transaction process.
David Huett, Vendor and Purchaser - Ashburton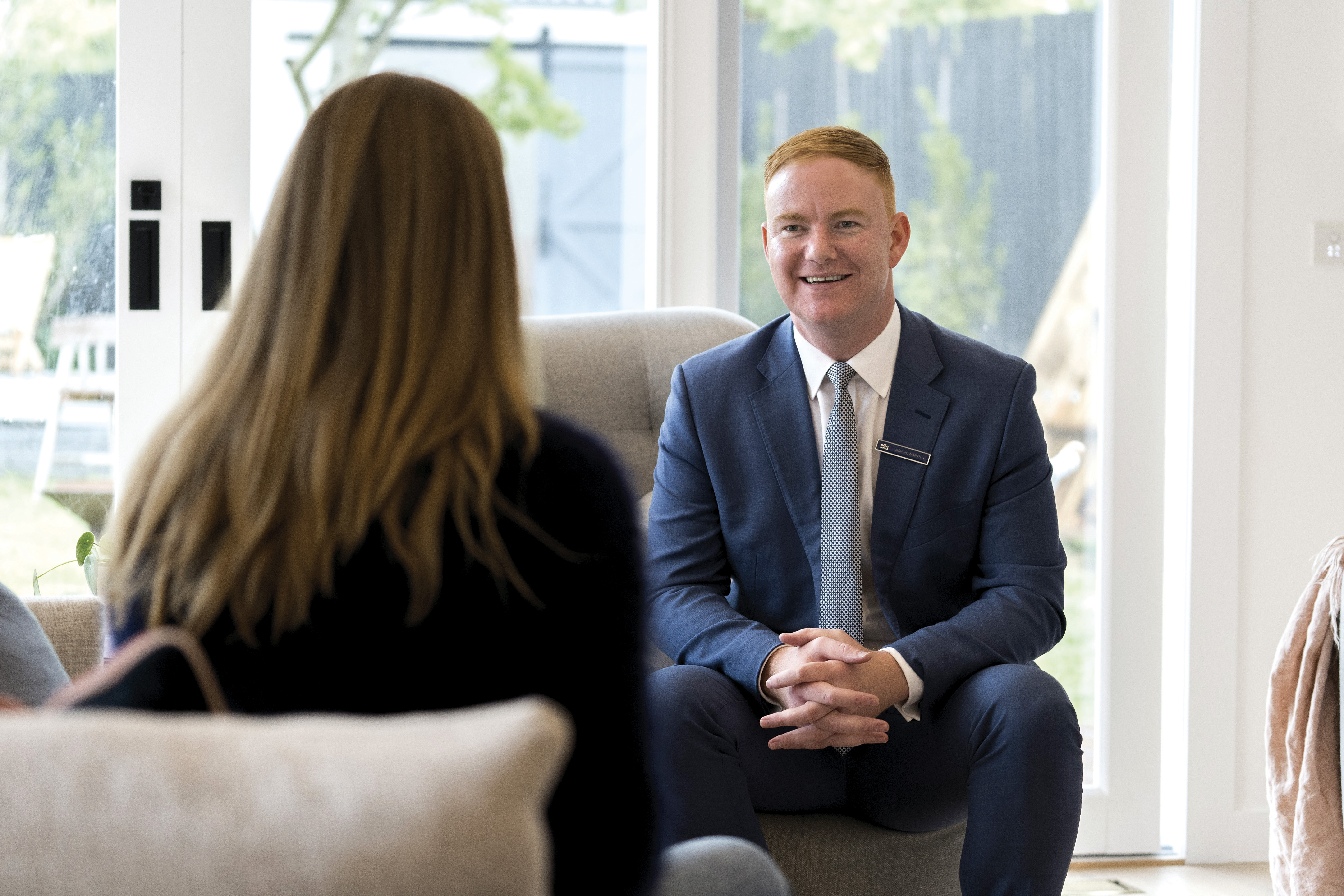 Diligent, focused and committed to excellent standards of customer service, Ash strives to maintain open channels of communication with both his clients and his team. Taking great care in helping his clients prepare themselves for life's next adventure, Ash strives to create and maintain lasting relationships.
After calling Boroondara and Stonnington home for more than three decades, Ash has developed an enduring connection to life in its trademark leafy suburbs and he's well acquainted with what the area has to offer.
After calling Boroondara and Stonnington home for more than three decades, Ash has developed an enduring connection to life in its trademark leafy suburbs and he's well acquainted with what the area has to offer. Since making the transition from managing telecommunications teams locally and internationally, Ash has been thriving in an industry in which he feels right at home.

Diligent, focused and committed to excellent standards of customer service, Ash strives to maintain open channels of communication with both his clients and his team. Taking great care in helping his clients prepare themselves for life's next adventure, Ash strives to create and maintain lasting relationships.

Ash cherishes time on the coast with his wife and young son, making the most of Melbourne's close proximity to pristine beaches. Using the weekend as a time to recharge, Ash likes to return rejuvenated and prepared for the upcoming week.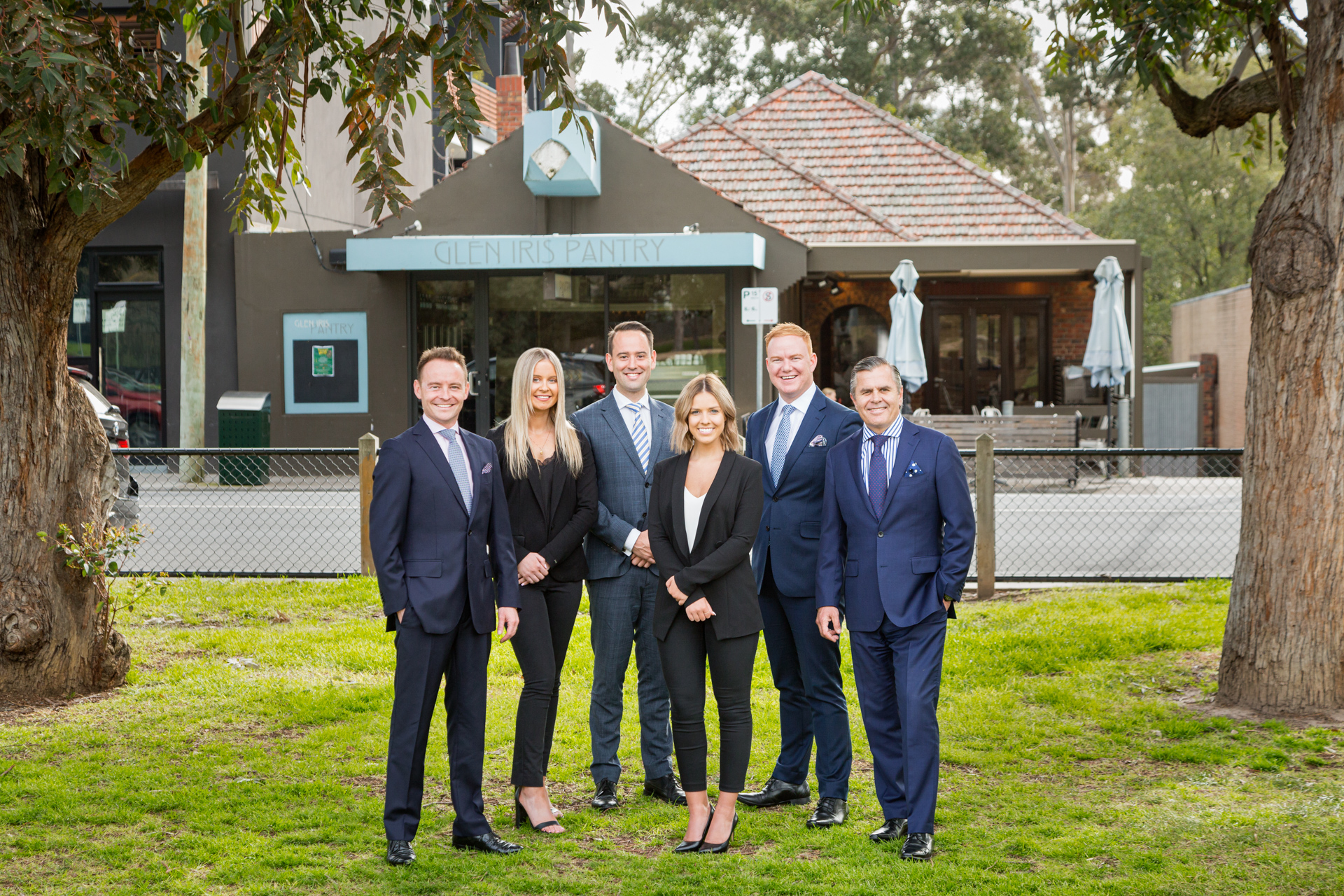 Get an appraisal with
Ash Howarth
Recognition
Recognising exceptional achievements both internally and within the wider Real Estate industry, Marshall White celebrates our top performers who, year after year, continue to build a reputation of excellence.
2018-09-01
Marshall White
Outstanding Sales Growth
Agent Achiever of the Year (Metro)
Show more
Marshall White Foundation
Ash is an avid supporter of the Marshall White Foundation which focuses on helping our local community with a leaning towards homelessness and mental health. The Foundation's core goal has been to grow a beneficial corpus of money to invest, where the income from this investment would be used on an ongoing basis to help where help is needed.