We were very fortunate in our choice of Sarah and her team Marshall White to sell our family home in Brighton. Sarah is the consummate professional; she is incredibly knowledgeable about sales the area, offered excellent advice (which thankfully I listened too), and at the same time was attentive to our needs and wishes, and she remained calm and clear-headed under some very stressful moments. The net result of Sarah's professionalism was that the house sold for more than $500,000 above its reserve price. I cannot recommend Sarah and her team highly enough and the best advise I can anyone selling their home is to choose Sarah and let her get on with it. She is terrific.
We have been so fortunate in having Sarah as our agent assisting us in the recent sale of our house in Cruikshank Street, Port Melbourne. From the first time we met her, we were struck by her energy, dedication and total professionalism. Sarah has great empathy with her clients and kept us completely up-to-date with all the potential buyers and interested parties who walked through our gate throughout the whole campaign. Importantly she guided us and ensured our expectations were realistic. We believe Sarah is thorough and honest in her dealings with all parties and her advice and opinions we greatly appreciated. In the end Sarah went that extra mile in securing our sale. Her engaging and positive manner was so refreshing. We would highly recommend Sarah to anyone seeking to sell their property.


Sarah Wood was the agent at Marshall White who looked after the sale of my property in Port Melbourne. During the sale process I was living in London which obviously presented a few challenges in terms of communication and the time difference.

Working with Sarah was an absolute pleasure. She is extremely professional and very organised. She is also a woman of her word - if Sarah says something will happen by a certain date it does. Her communication was regular and very clear. She takes the time to explain her approach and rationale on all key decisions. Her thought process is always very clear and logical. Sarah is the opposite of every real estate agent cliché you have ever heard!

I was extremely impressed by Sarah's ability to analyse the market and my property's position within it and develop a clear strategy. This became particularly evident once the open houses began as she clearly analysed all key potential buyers. Her knowledge and recommendations were canny and clear.

I followed Sarah's advice through the entire process as I believed she was clearly an expert in her field. I am delighted to say that following that advice resulted in a sale price with which I was delighted.

Considering I lived on the other side of the world during the entire process I found it all very easy and without stress - mostly because I completely trusted Sarah and she never gave me any reason to question that trust.

I cannot recommend Sarah highly enough and will be recommending her to friends and family!
Dear Sarah,

We would like you and Marshall White to know how impressed and delighted we were by the efforts you made to achieve the best outcome on the sale of our property. We could not have hoped for more courteous, professional and thorough service. It began with the advice we received from you and from Scott Mollard about the preparation of our house for sale. Although this involved considerable cost, we have no doubt we recovered that cost 'in spades'. You then made yourself thoroughly familiar with the circumstances of every attendee at our opens who had expressed any interest in the property and, so far as we could observe, kept in touch with them to maintain their interest. The result was a very well attended auction and a price that exceeded our expectations.

You were always a delight to deal with, Sarah, and your calm demeanour soothed our jangled nerves in the weeks leading up to the auction and on auction day!
Our decision to engage Marshall White to sell our property was the result of the positive experience friends and other family members have had with you and your excellent reputation. Your work on our behalf has enhanced the high regard in which we hold you and we would not hesitate to recommend you personally, and Marshall White generally, to anyone thinking of selling property. Thank you again, Sarah, for an outstanding job.


Early this year, we made the big decision to sell our family home in Port Melbourne. While our home had been tenanted for the past three years through Marshall White, it still felt like our family home.

We engaged Sarah Wood of Marshall White to talk through the sales process, including minimizing any potential disruption to our tenants.
Sarah was an absolute pleasure to work with. We worked together on what the sales process and campaign could look like, she took the time to ensure that everything was extremely well planned and organized. From the outset, Sarah helped us understand the market, helped set realistic expectations and walked us through what would occur as part of the sales campaign.
We put our trust in Sarah and she delivered. She provided guidance on the right time to conduct the auction, identified realistic price ranges, and ran an active and professional campaign - right down to the final negotiations on the auction day.
We also purchased a new home around the same time, and Sarah's advice and guidance was incredibly helpful. She helped give us confidence that we had made the right decision.
We would happily use Sarah again. In particular, Sarah stood out in providing:
- Excellent expertise and guidance. Given the fluctuation in the property market, Sarah helped set the right market expectations and provided a realistic price range for our property. She knew the market inside out and Sarah's guidance throughout the sales campaign and purchasing our new home was reassuring.

- Outstanding customer service and focus. Sarah provided proactive updates from house inspections, identified potential purchasers, and always answered questions promptly.

- Guidance and management of the existing tenants. Sarah built a good relationship with the tenants and worked to ensure that their expectations were also met. This meant that the tenants were accommodating and worked with us to ensure a successful campaign, for which we were grateful.

We were pleased to achieve a great result on the auction day as a result of a smooth and professional campaign.

Our thanks go to Sarah and the Marshall White team for managing every aspect professionally. We can't advocate for Sarah and the team more highly.
Rohan and Elizabeth - Port Melbourne
I write this testimonial to thank and applaud Brad and Sarah for their unconditional support, professionalism and candour regarding the off-market purchase of my Tennyson Street apartment and sale by auction of my townhouse in Milton Street in the last few months.

Having previously experienced dubious and unprofessional behaviour from other agents from different real estate companies, I was more than sceptical at the start of this process.
The first property I looked at was an apartment for sale in West St Kilda, that Brad was managing. Even though this property was not right for me, this initial meeting with Brad and later that evening with Sarah, when both came to review my townhouse, was an absolute stroke of good fortune. In that initial meeting, I was up front about the reasons regarding my decision. I made the pragmatic (yet difficult) decision to sell my three-bedroom, two-storey townhouse in a prime Elwood location and purchase a one level property anywhere, hopefully, in the City of Port Phillip. Brad and Sarah appeared both trustworthy and dexterous in their profession and this gave me confidence that they would give me the support I needed during this process.

Over the next eight weeks I was able to work collaboratively with them in the pursuit of a one-level property. Sarah and Brad acted above and beyond my expectations in so many ways, for example carrying out research on the compatibility and any pitfalls of potential properties and weekly detailed data on prospective buyers and the state of the market. As well they organised and conducted informative, realistic and motivational weekly meetings leading up to my Milton Street auction.

Having Brad as an agent and auctioneer right from the start was a bonus and he encouraged me to attend a couple of his auctions prior to mine to observe him in action. His authenticity as an auctioneer was more than evident. It was Brad who rang me up one Friday to say that he had found me the perfect apartment off-market, and I'm pleased to say, it is! During the purchase and auction stages, Sarah and Brad were expert, respectful and calm at negotiating and managing these to a positive outcome for all.

I unreservedly recommend Sarah and Brad for anyone about to sell or buy property. They are outstanding real estate professionals as well as being genuine, thoughtful people.
Deb - Milton Street, Elwood
Recently I sold a property through Marshall White, Sarah Wood being our agent.

I had several challenging issues to deal with regarding the property's condition, presentation and occupation prior to listing. During the process of sale preparation, the market conditions changed dramatically as a result of the Covid-19 pandemic.

After some initial research and from a short list of suitable agents, I chose to appoint Sarah as she had already shown an attention to detail and quality, discussed market expectations with me in knowledgeable and realistic terms, and I felt she would be the right person to deal with.

Sarah immediately assisted in navigating the process of preparing the house for sale, and she had a network of reliable contractors who were able to assist. She dealt with my ongoing enquiries and nothing appeared too difficult for her; her work ethic was evident throughout.

When market conditions changed, she demonstrated initiative and agility to change the method of sale and shorten the time frame on my request. Throughout the process she communicated regularly, keeping me up to date and providing enough detail so I could make decisions and remain in control. As our relationship progressed, so did my trust in her judgement.

Definitely not your average auction, the campaign process combined with Sarah's range of contacts attracted and engaged a pool of motivated buyers. Sarah then used her strong negotiation skills to ensure a competitive market price was reached.

I am very pleased with Sarah's work and am confident we obtained the best outcome even in a fast-changing environment.
We bought and sold our property through Marshall White and both times dealt with Sarah Wood. We found her to be incredibly helpful, responsive and professional. She went over and above with her advice and support which we greatly appreciated. Would highly recommend her.
During lockdown in Melbourne recently, I sold an apartment with the lovely Sarah Wood of Marshall White in Albert Park.
It was all done remotely, so didn't actually meet Sarah until a sale had been achieved. She is a very astute and gives 110%. I felt totally at ease with her telephone, texting and emails keeping me in the loop.
I was happy with the result and would enlist the services of the very engaging and helpful Sarah next time. An outstanding realtor in every way. Thank you Sarah.
We knew from our first meeting that Sarah was the perfect person to sell our family home. Her genuine approach and warmth won us over immediately. Sarah's expertise, guidance and professionalism throughout the whole process, together with her astute knowledge and understanding of the area proved invaluable. She went above and beyond with her advice and support. Sarah really made the whole experience so enjoyable and we thank her and the whole Marshall White team for their excellent service.
Jim and Mady, South Melbourne
Sarah has sold two properties for me. The first was in 2017, during my son's VCE exams, could have been a process fraught with difficulties. Sarah made it easy and seamless and the apartment sold within two weeks without a single photo being taken, for a price that exceeded all expectations. So towards the end of 2021, when the time came to sell my late mother's house in Elsternwick, it was a no-brainer to call Sarah. Naturally, after four years of no contact, one of the first things she did was to enquire after my son. It's this personal approach that puts Sarah ahead of the rest.

Sarah has that rare ability to work without fuss or fanfare. Better than that, she listens. She makes no demands on vendors to spruce up their homes or outlay funds for unnecessary improvements. She concentrates on building relationships rather than sales records, and this means she always has plenty of buyers on her list looking for the right property. She understands how emotional a sale or purchase can be for both parties and her honest and empathetic approach is refreshing and unmatched. During one of Victoria's long COVID lockdowns, when Sarah herself moved furniture because there was no one else available to do it, my mother's small cottage sold at an online auction within a week. Again, it achieved an incredible price. Again, not a single photo had to be taken.

Whether you are looking to sell or to buy, you can't do better than to put your trust in Sarah Wood.
Jane Abbott, Vendor - 25 Murray Street, Elsternwick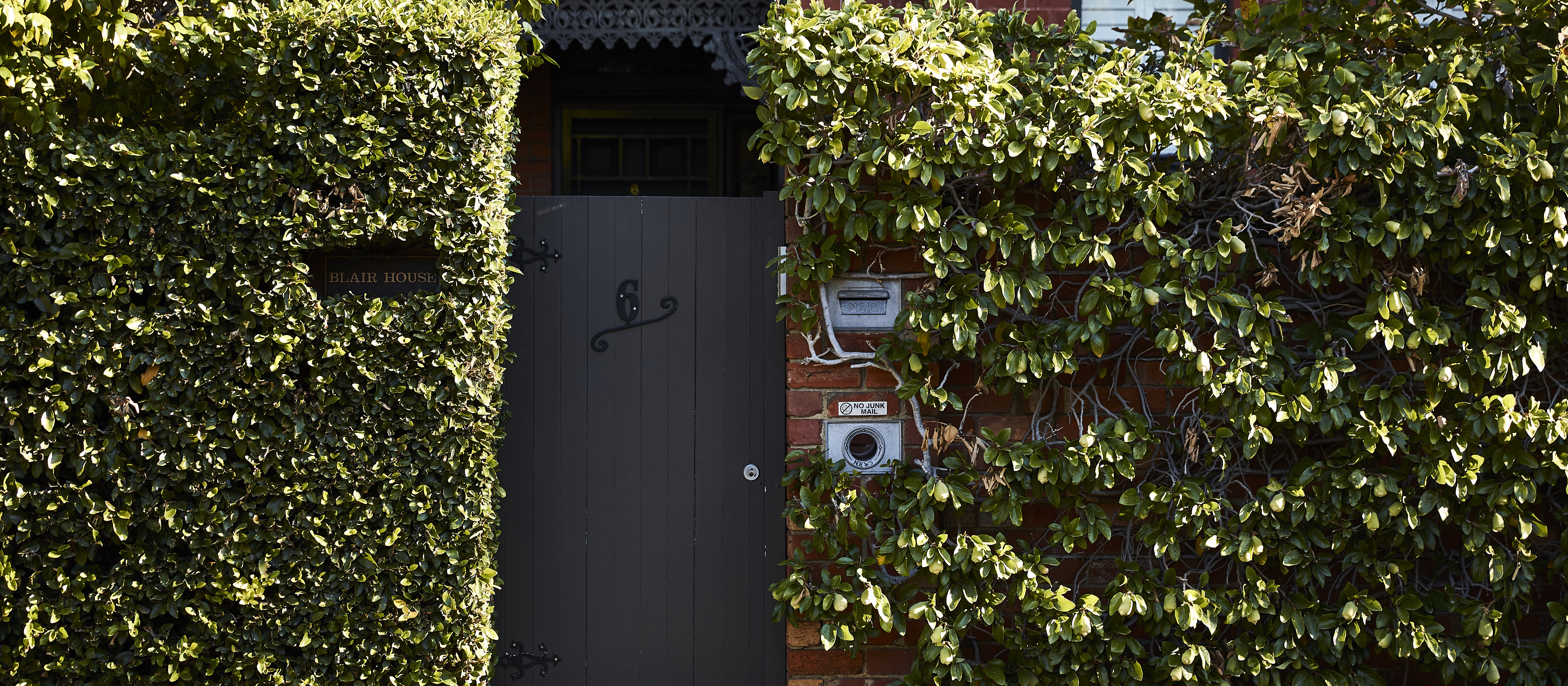 A highly regarded and acclaimed agent in the Port Phillip area, Sarah prides herself on her excellent standard of performance and determination to succeed. With over a decade of real estate experience, Sarah's knowledge of high-end real estate distinguishes her as a highly proficient agent.
Sarah occupies a unique position as one of the few leading female real estate agents in the area. Highly organised with a compassionate communication style, she provides world class service with an empathetic touch to build strong relationships and help them achieve their goals.
A highly regarded and acclaimed agent in the Port Phillip area, Sarah prides herself on her excellent standard of performance and determination to succeed. With over a decade of real estate experience, Sarah's knowledge of high-end real estate distinguishes her as a highly proficient agent.

Her primary objective throughout all sales campaigns is to make sure they run as smoothly as possible, while exceeding clients' expectations.

Sarah grew up in leafy Camberwell and attended Strathcona Baptist Girls Grammar, followed by graduating from a Bachelor of Business Marketing at Swinburne University. As a Middle Park homeowner and a Port Phillip area expert, Sarah loves the heritage significance of the area and its proximity to the bay. Having lived in Melbourne all her life she enjoys experiencing the city's vibrant culture.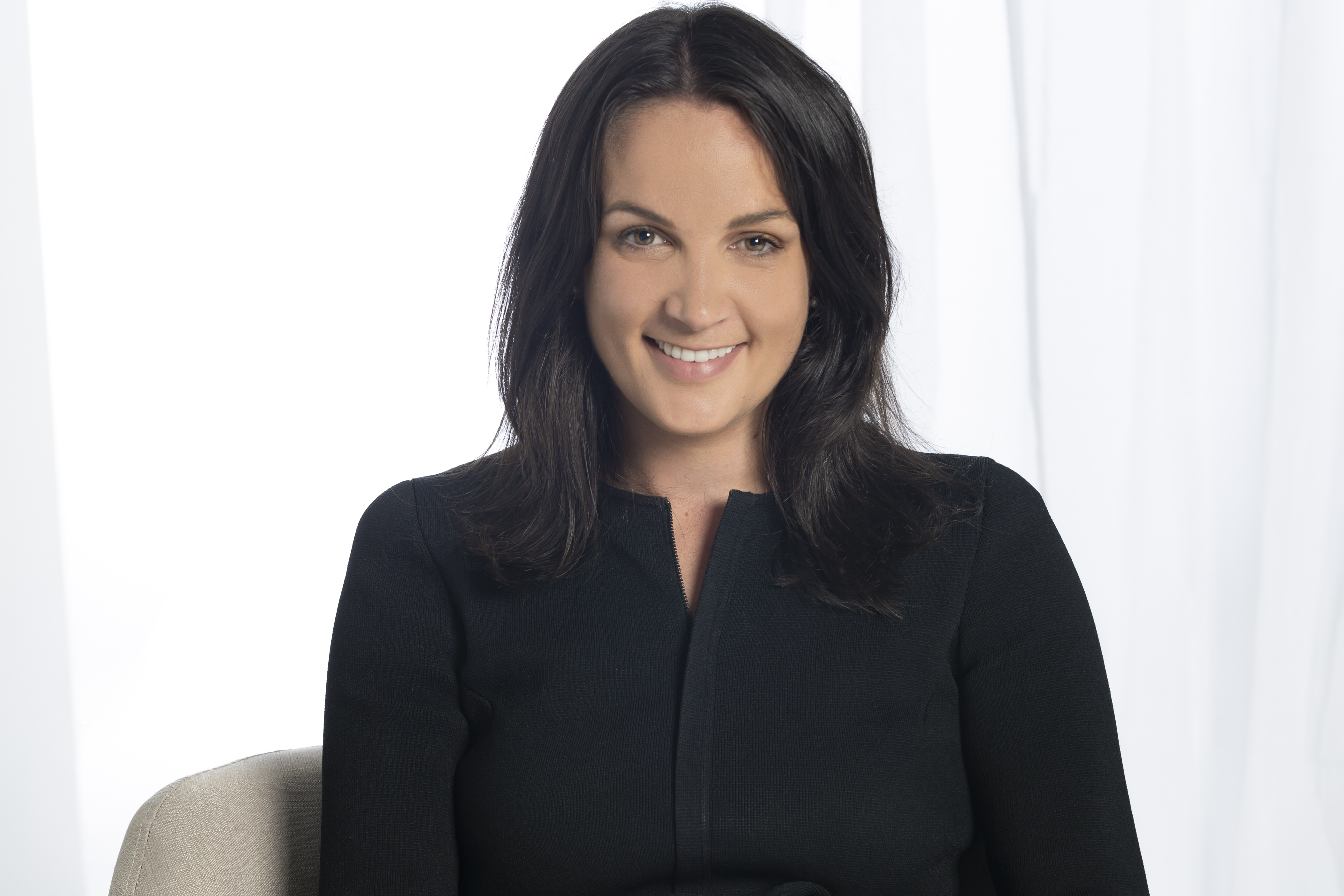 Get an appraisal with
Sarah Wood
Recognition
Recognising exceptional achievements both internally and within the wider Real Estate industry, Marshall White celebrates our top performers who, year after year, continue to build a reputation of excellence.
Made Director at Marshall White
Made Partner at Marshall White
Novice Auctioneers Winner
People's Choice Award - Port Phillip
5 Years at Marshall White
Show more
Marshall White Foundation
Sarah is an avid supporter of the Marshall White Foundation which focuses on helping our local community with a leaning towards homelessness and mental health. The Foundation's core goal has been to grow a beneficial corpus of money to invest, where the income from this investment would be used on an ongoing basis to help where help is needed.