Currently Listed
Sort by
Newest
Lowest price
Highest price
Earliest auction
Earliest inspection
I wanted to thank you for the awesome result that you achieved for us, on selling our unit.
What I appreciated was that you were sincere and real from the start, which made the whole process so much easier to get through.

In the past I have dealt with other real-estate agents so I was a little apprehensive about dealing with agents again. As I said, you conducted yourself honestly and in a friendly manner and that made the difference for me.

Thank you and look forward to further business with you in the near future!
Now that the dust has settled on the auction we wanted to take the opportunity to thank you both for your efforts in the sale of our property at 35 Roseberry Street Hawthorn East.

Right from the start our dealings were very professional and while your knowledge of the market was of course excellent, what really impressed us were your interactions with prospective purchasers of our property.

We really liked your communication strategy with us. Not only the feedback immediately after the open for inspections, but also the Monday afternoon conversations following your contact with all the parties that visited the property that prior weekend. The written report half way through the campaign as well as the constant updates on web visits were important for us.

Throughout the campaign we felt very involved in the process and knew all along where we stood and how things were progressing. Any questions we had were answered quite promptly and honestly, and that is something that we really valued.

I recall the meeting we had two nights before the auction and the detailed report you provided regarding the summary of the campaign and also who you both thought were the likely bidders. You both communicated to us who you believed would be the likely buyer of our property, and despite there being 3 bidders on the day you were both correct.

We have been to a number of auctions as interested observers and believe Andrew that the way you conduct your auctions are excellent for the vendor as well as giving bidders a genuine opportunity to be successful.

We were extremely grateful for the advice you gave us throughout the campaign and most importantly your honesty. There were a number of moments during the campaign that we said to each other "these guys are very good agents"!

We both have no hesitation in recommending Marshall White and in particular you both to anyone considering selling their property.

All the best for the future!

Thank you for selling my villa in Kew East. The selling price achieved on auction day was beyond my expectations!

I would like to commend you on your professionalism and thoroughness throughout the whole campaign, from start to finish. You always kept me fully up-dated with the results from each and every open without fail.

You were able to negotiate each open for inspection with the tenant's current occupancy while respecting his privacy, I thank you for your resolve.

Look forward to doing more business with you again shortly.
I thought I would write you a short note to thank you for that fantastic work that you did with respect to Melville Street. You conducted an excellent marketing campaign, working very hard to ensure that potential purchasers were identified and keeping me fully informed in the process. The great work that you did was clearly demonstrated by the price that was achieved at auction.

Thank you for your hard work, it was a pleasure to work with you and I am extremely grateful to you for the price that was achieved for the property.
I write this email to you as a thank you for the amazingly energetic and professional manner in which you ran the selling campaign for our home. Nick, you seemed to work day and night to keep us and our potential buyers informed. You remained confident, calm and positive at all times.

Prior to the auction you came to our home to run through the possible scenarios on auction day. We were completely prepared by you and understood what might happen as the auction ran it's course. It was a tough audience for you on the day and although the process was not plain sailing we understood what was happening and at no stage felt that we were losing control or left feeling uncomfortable with the auction.

Even after we passed in at the auction you kept us informed and positive through your negotiations. You were organised and totally committed to selling the house at a price we were happy with. Within fifteen minutes you had increased the price by $290,000. It was an unbelievable achievement and we can not thank you enough.

You came highly recommended to us and I can assure you we will continue to pass on the good word about your expertise.
Thank you so much for your interest and assistance in helping me to sell my house so quickly and efficiently.
Your communication was excellent and I would like to thank you especially for your post-sale service and helping me to find a new home.

I have and will continue to praise your serviceu2014both to friends and other agents, I am more than happy for you to put forth my name as one of your very satisfied clients.
Nick, you were specifically contracted at the estate agent to sell my apartment , I found you to be extremely proficient and professional resulting in an excellent outcome.

Being based in New Zealand I needed an agent that would be able to organising everything from managing the property agent, the tenants and even finding a solicitor for me. This was additional to getting a top sale price in the shortest amount of time when we sold the property within one week and well above our expectations.
You were extremely hardworking, always contactable and 100% reliable. I have no hesitation in recommending you.

I would like to write this email to you as a sincere appreciation for all the effort you have put into the sale of our property. Most importantly, it was your energy, passion and enthusiasm that my wife and I saw as the key to delivering the result.

This being our first property sale, we were a bit anxious about it, however, you took us through the process, explaining everything even at times when it seemed we had a million questions. For us, it was the constant up-dates you provided during the time the property was on the market that gave us the assurance that our best interest were being taken care of. Lastly it was the manner in which the preparation and the auction process was done that gave us a remarkable price with which we were very happy.

We did our research prior to engaging our estate agent and our choice was vindicated. I would highly recommend you to anyone requiring a professional, results-driven person and service.
Tusha Panchal & Poojasharma
We contracted Nick Ptak to sell our property and were very impressed with his approach and the resulting price he achieved at a time when the market was slowing.

Nick went out of his way to meet with us, listened carefully to our instructions for the marketing of the property and acted upon them promptly. He didn't push us to go for an unnecessarily expensive advertising campaign and kept us well informed of the progress at all times throughout the campaign, the result was a price that we were very happy with.

I would thoroughly recommend Nick's services to anyone looking to sell a property.
Michael & Alexsandra Lane
Nick Ptak achieved a great result for my Hawthorn property and I'd highly recommend his services to anyone looking to put their property on the market.

His experience really showed in his marketing and generation of interest in the property. He was tenacious with inspections and follow-ups, keeping me up-dated every step of the way.

Nick managed a great price in clearly very tough market conditions.

Thanks again Nick!
Thank you very much for your assistance in selling our property in Hawthorn. The service you provided, the speed of sale and your assistance during negotiations were greatly appreciated!

I would not hesitate to engage your services in the future!

During August 2009 we asked Nick Ptak and James Tostevin of Marshall White to market and sell our property in High Street, Kew. We were referred to them by friends who had, in turn, used them for a house sale and told use they were very satisfied.

Right from the start, we were impressed with the professional and courteous approach of both gentlemen. We have bought and sold a number of properties over recent years and can easily say that Nick and James were far the most engaging, attentive and knowledgeable estate agents we have ever dealt with.

The marketing material was definitely superior to others we have seen in the industry and they conducted a very effective marketing campaign being in almost constant contact with us to provide updates and opinions that proved to be spot on. We do not hesitate is recommending to others the ethical and professional approach of Marshall White and in particular we think clients are in safe hands with Nick and James conducting their real estate transactions.
In March 2009, I engaged Marshall White to sell my home in Myrtle Street, Hawthorn.

In particular, I dealt with Nick Ptak who advised me on the best sale methods and the necessary advertising exposure required to sell my property.

Nick provided me with regular updates on interested buyers and a number of meetings were held during the campaign to keep me up to date and review the way the auction would be conducted.

I found Nick to be high professional in his manner and work ethic and this resulted in a successful sale on auction day.

I have no hesitation in recommending Nick to any person interested in buying or selling their property.
I am writing to commend Nick Ptak as a vendor's agent. We found Nick to be honest, enthusiastic, willing and hard working. Upon seeing our property he instantly understood the house and its place in our lives and was able to identify the optimum marketing strategy in order to target the most appropriate field of buyers.

Throughout the campaign Nick provided us with excellent feedback and was honest in his appraisals of buyers and their interest.

In the end our auction proceeded without hitch and we secured an excellent price for our home.
We would have no hesitation in using Nick Ptak at Marshall White again for any property transactions.
Marty Smith & Karen Sullivan
Selling a home is such an important decision and selecting the right agent is vital. In the past we have dealt with other agents and have been less than satisfied with their service. This time, thankfully, we went with James Tostevin and his Marshall White team who were absolutely wonderful and able to achieve a price well in excess of our expectations.

We found all aspects of their process to be of the highest standard. We were really impressed with things such as property presentation advice, the quality of the photography and copywriting and the general attention to detail provided by James and Marshall White. Working with Nick Ptak was also a pleasure, he was courteous, diligent and completely professional at all times.

James always made time for us, listened to and immediately addressed any concerns we had, constantly updated us on how the campaign was progressing and was always contactable. We found him to be very friendly, approachable and honest and really appreciated all he did for us, which included helping us purchase our new home.

He has really changed our lives through his great advice, his dedication and his vast experience in real estate and we have no hesitation in recommending James to anyone. We honestly believe he is the best in the industry and his outstanding results certainly justify our opinion.
We have sold 2 houses with Nick Ptak and have been most pleased with the attitude and level of professionalism that he has shown on both occasions. His continual updates on the progress of the sale and his advice were most appreciated, especially as we were interstate during the latest of these two sales, and no doubt contributed the fabulous price that we received. As such we would have no hesitation in using Nick in the future as well as recommending him to others.
Just a note to thank you very much for all the help, support , patience and professionalism shown to me in the last few months as you sold my property, helped me to buy my current one and looked at the possibility of selling my investment property. These last few months have been undoubtedly one of the biggest events of my life. This difficult experience of selling my family home of the last 17 years, and relocating has been greatly minimised by the knowledge that I've entrusting the sale of my property to reliable and conscientious people in yourself Nick and Walter who together had managed interested and potential buyers with care and sensitivity.

I very much value the advice and support from you to others in my family, including my two children and sister who were looking to buy their own property. They have been most impressed by your genuine concern and good advice given from time to time.

Above all, I have to say that I highly admire your dedication to your work. You are probably the most hardworking agent I have met. I could go on and commend you on lots of things you do well, but those who work with you would be privilege to know that already. Once again my heartfelt thanks for all that you have done as part of the excellent service you provide.

Keep up the good work and all the very best for the future. I would highly recommend you to others.
I would like to thank Nick Ptak for his hard work and professionalism in selling my property. He is a pleasure to deal with and he managed to minimise the stress of the selling process. Nick achieved an excellent outcome on my property in a short period of time. He is reliable,
enthusiastic, punctual and kept me well informed of each step of the selling process. I can also attest to the fact that he is a skilled salesman, having bought a property from him previously. I have no hesitations in employing his services again for my future property sales.

Nick worked tirelessly over a long campaign to sell our house in Hawthorn. We first contacted Nick in early December and he managed to get all the preparations in place (advertising, photos etc.) to have a number of successful home opens before the Christmas break set in. During the intense three weeks leading up to our auction after the New Year, Nick kept us well informed of the level of buyer interest and the strength of the market. Come auction day there were at least five groups who arrived with the intention of buying our house. This provides us with great comfort that the price achieved was a true reflection of the market, and that we had achieved the best result possible for our house. I would not hesitate to recommend using Nick Ptak, Mark Dayman and the team at Marshall White to sell your property.

Now that the dust has settled and we have had time to reflect on the last few weeks Mick and I would like to take the opportunity to sincerely thank you both for your tireless efforts culminating in securing an outstanding result for us in the sale of the family home.

We know that we didn't make your task an easy one but we can honestly say that you met each challenge with a level of professionalism and genuine understanding that we did not see in the other 5 local agencies that we initially interviewed for the task. We felt comfortable with you from the outset.

Importantly you were both able to temper some of our spirited conversations with sensitivity and respect for the difficult role that we had, as executors representing 8 interested parties all holding varied opinions of the value of the home.

Your continued support and advice accompanied by the regular and plentiful flow of market based information you provided to us throughout the process leading up to the auction, proved invaluable in our negotiations with our family; during what was for us all an emotional time. After all we were closing a 52yr significant chapter in our lives.

Your recommendations for the presentation of the property, although testing us at times, was no doubt a contributing factor to the excellent result achieved on the day.

We know that you went out of your way at times to support and guide us, evidenced by some of the late night calls, texts and emails that we both received from you. Your followup since the auction has also been exemplary.

We can say now with the benefit of hindsight that you indeed made our task a little easier. The individual qualities that you possess compliment you as a team. Your very candid honesty and integrity together with a little humour made you both an absolute pleasure to deal with.

In closing would you please pass on our thanks to the Auctioneer, Michael Wood, for his contribution in achieving the excellent result. His performance on the day was both outstanding and entertaining; in our opinion you made an excellent choice in selecting him for the job.

A sincere thanks also goes out to all the other members of the Marshall White Team with whom we had cause to deal with throughout the process.

Hopefully when I return to Melbourne closer to settlement we can catch up for that beer and meal, (on Mick of course)!




We had the pleasure of meeting, and working with Mark when we purchased our property in Canterbury. Mark was working as the vendor representative, and we got to know him over several showings. He was always available to us with our endless queries and concerns, got to know our extended family by name, and even though he was a vendor representative, he had a wonderful way of allowing us to feel he was also working for us as purchasers. Having been in the market to purchase a property for the prior 8 months, Mark is something of an anomaly in the real estate game. He is able to seamlessly gel his responsibility to the vendor (in testing the purchaser (us) and assist in the closing of the sale, by simultaneously create trust and willingness to pursue the sale in us the purchaser. His ability to create relationships across both parties is a particular skill lacking in many of his peers of whom we had worked with on previous occasions.
My husband and I would without doubt, hire mark if we were to acquire further property in Melbourne, or sell existing.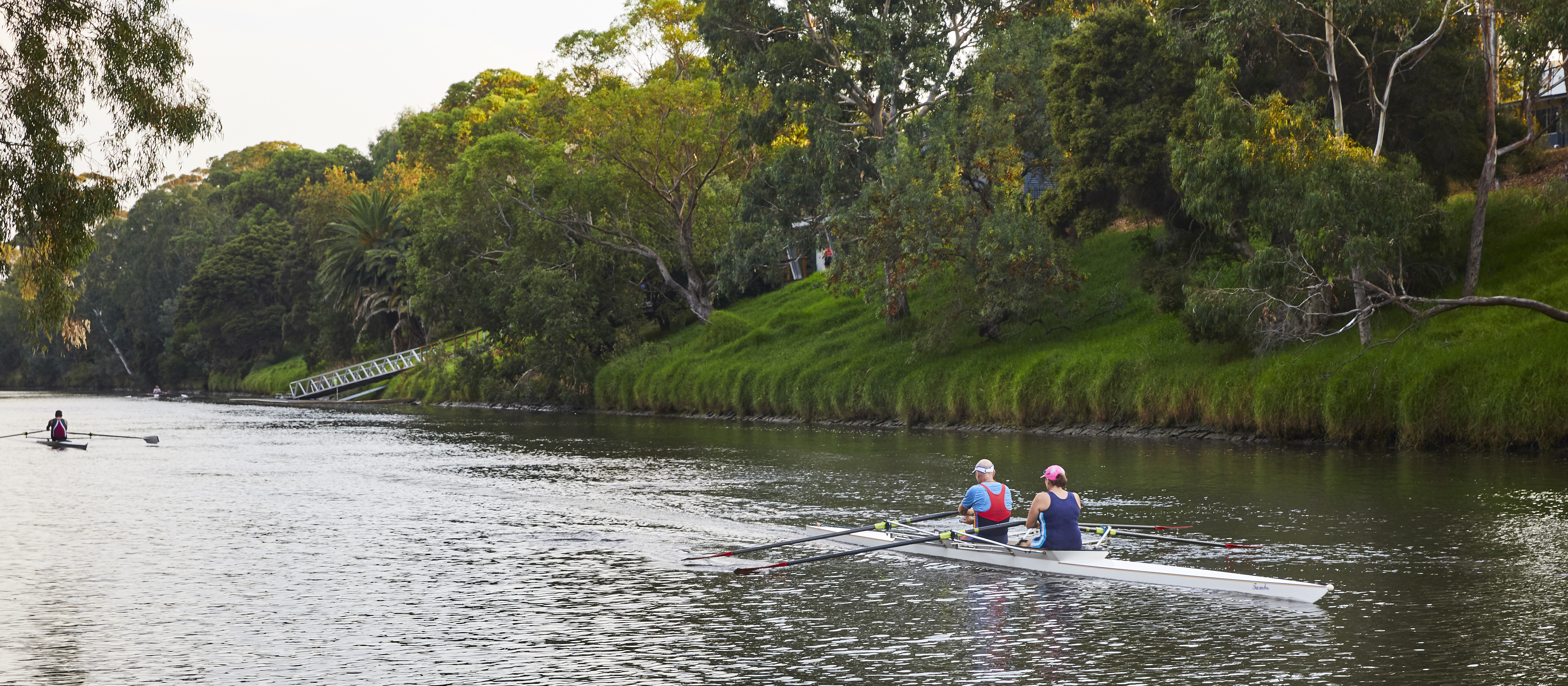 Nick never does anything by half measures. He employs the same passion, focus and drive to succeed in every endeavour whether it's selling a client's home or achieving a single figure golf handicap.
After studying marketing at RMIT, Nick instinctively knew his career would ultimately be in real estate. Now at Marshall White's Hawthorn office, he enjoys the different challenges each day brings, the relationships he forms with a diverse range of people and the thrill of consistently exceeding their expectations.
Nick never does anything by half measures. He employs the same passion, focus and drive to succeed in every endeavour whether it's selling a client's home or achieving a single figure golf handicap.
Get an appraisal with
Nick Ptak
Recognition
Recognising exceptional achievements both internally and within the wider Real Estate industry, Marshall White celebrates our top performers who, year after year, continue to build a reputation of excellence.
2019-09-24
Marshall White
Outstanding Sales Growth 2018/19
Show more
Marshall White Foundation
Nick is an avid supporter of the Marshall White Foundation which focuses on helping our local community with a leaning towards homelessness and mental health.
The Foundation's core goal has been to grow a beneficial corpus of money to invest, where the income from this investment would be used on an ongoing basis to help where help is needed.