Currently Listed
Sort by
Newest
Lowest price
Highest price
Earliest auction
Earliest inspection
Nick Franzmann acted for us in the sale of our property in Surrey Hills earlier this year. Throughout the course of the sale of our property, from the time we first met to discuss the value of the property and the arrangements for inspection, through to the eventual auction and post-auction procedures, Nick acted with exemplary professionalism. We were incredibly impressed with Nick in all of our dealings with him. His careful attention to detail, and comprehensive understanding of the fundamental processes involved in setting up a property for sale, in particular his highly organized inspections, expedient responses to feedback from potential purchasers and auction day support was consummate. Nick showed an astute awareness of market conditions and his assistance and advice eventually produced an auction day result well above what we had ever imagined might have been possible.

We were very fortunate enough to be able to have further dealings with Nick in the subsequent purchase of our new home, where he displayed a similar level of professionalism and support. In particular, on the day we bid at the auction for the purchase of our home in Balwyn, Nick proved an invaluable guide. He helped us to navigate the auction process from a purchaser's perspective, providing clear guidance on bidding procedure which eventually resulted in our successful purchase.

We found Nick Franzmann to be a highly experienced and competent estate agent with a comprehensive knowledge of his profession. He was friendly and supportive and always happy to go the extra yard in terms of advice, assistance, and feedback. We would have no hesitation in strongly recommending Nick to any future vendors.

Dr Samantha Hepburn & Dr Steven Jaynes
Selling a home is stressful enough, but to do it whilst you have decided to take a demanding role overseas seems stupid. Well it could have been. I had met Nick Franzmann over the years I lived in Melbourne, as I attended open houses and auctions. I must admit he is a far cry from the stereotypical real estate agent - professional, polite and very caring. Over the years he had kept in touch when I changed houses or when I had contacted him to see what my home may be worth. In an industry that is transactional - this was true relationship management.

I had not previously dealt with Marshall White but knew they were very good. So when I decided to sell my home in Armadale and to do so remotely, Nick was the natural choice.

This has truly been an easy, professional and relaxing way to sell a home. Nick took care of everything, provided support to prepare the home and the garden, was extremely flexible and adaptive to my needs and limited accessibility.

All aspects of the sale were meticulously taken care of: photo's, scripts etc. and it was a real partnership. I received honest and up to date feedback throughout the campaign and excellent negotiations with prospective buyers. Most important was the level of professionalism and care. And the superb price I received for my home. The house was sold before the auction.

Marshall White and Nick Franzmann are to be commended for an excellent job, making a sale so easy.
We recently sold our beloved house with Marshall White, and had the good fortune to have Nicholas Franzmann and Nikki Van Gulick as our agents. Both Nicholas and Nikki showed the utmost professionalism in handling the sale process, which included keeping us informed with what was happening on a weekly basis. Contacting potential buyers, following up on any leads, and generally making the sale a less stressful event than what it can be.

The result being our home was sold for a fantastic price for which we are still extremely happy with.

Prior to our engagement with Marshall White we had contacted other agents and felt that they really did not either understand our situation; or us or they lacked the personal touch that we required. Nicholas and Nikki provided all of this and more; we would not hesitate to recommend them to anyone. We are also happy to speak to anyone about our experience thinking of using Marshall White as his or her selling agents.

Finally many thanks to Nicholas and Nikki for your hard work, the phone calls, and ultimately the final price, we really couldn't have done it without you. Please also pass on our thanks for your assistant Erin who also worked hard with ensuring the advertising went well.

Michael Wood & Linda McKenna
Our sincerest appreciation to your firm for an organized, professional, yet personal approach, and the outstanding outcome achieved in the sale of our home last weekend. Your team are to be recommended.

Nick Franzmann & Stephen Gough were particular in their thoroughness and commitment during the lead up to the auction. They exceeded our expectations despite some uncertainty (on our part).

Nick's approach on auction day showed a level of creativity and commitment that deserves a special mention. I have watched many auctions over many years and never seen or heard of the honest, direct and highly successful approach he used to assist the eventual purchasers. I never expected to be on the receiving end of $100K jump bids! I would have no hesitation in recommending you in the future.

If I can be of assistance in communicating my satisfaction towards the approach adopted and the manor in which an optimum outcome was achieved, please don't hesitate to contact me.

I can't speak more highly of this agent. Throughout the process Nick felt more like a friend than a salesman. He was always authentic and honest with us, highly professional, had an eye for detail, hard working and it was due to his incredible negotiation, marketing skills and buyer follow up that we got a great price in a very nervous covid market.

The Marshall White team who worked along side Nick were equally impressive. All calls, emails, advertising were responded to promptly and with a smile.

We bought our home from Nick 10 years prior to our sale and he has kept constant contact in the years following. He even offered to come out and give advice for my renovations. He continues to help me find my next property regardless of it not giving him any financial gain. This agent truly cares.

Selling a house is a stressful time in your life but... with Nick at the wheel I found it to be a safe, secure, honest, smooth and financially successful glide.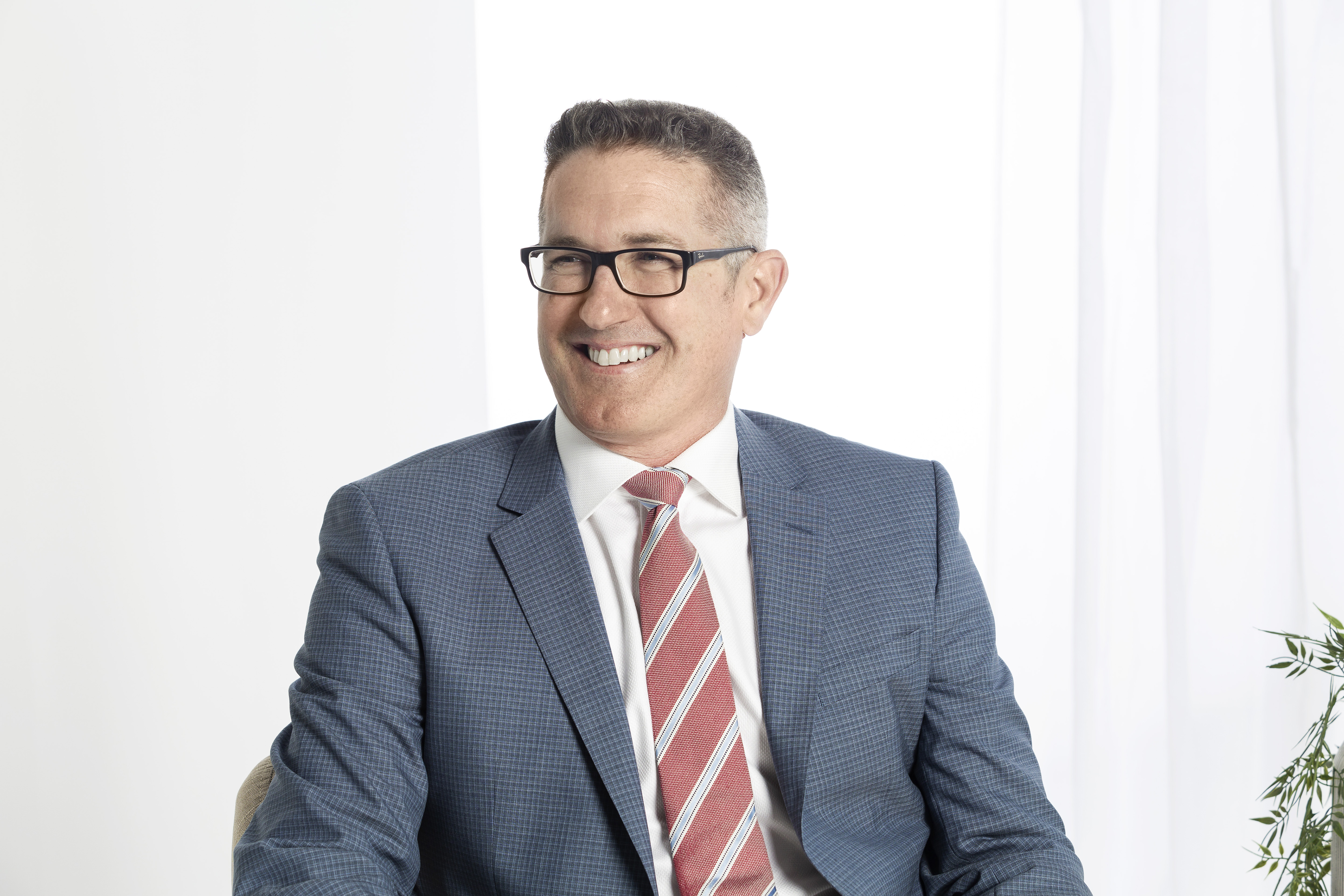 Bringing to every transaction more than 25 years of real estate knowledge and experience, Nick's clients are at a distinct advantage from the very beginning.
While the price is paramount, the sales experience is lasting and Nick's high level of repeat and referral business is testament to his peerless interpersonal and communication skills. He has enormous empathy for his clients and a clear understanding of their property goals.
Bringing to every transaction more than 25 years of real estate knowledge and experience, Nick's clients are at a distinct advantage from the very beginning. With his intuitive ability to read the play and rapidly adapt to any new circumstance, he is highly effective in any market climate. Successfully negotiating multi million dollar results that are beyond his clients' expectations is all in a days work.

Nick recognises that every property is unique and requires a tailored marketing strategy, which he and his team implement with the utmost efficiency. His aim is to require fewer days on the market and deliver a stress free sales experience every time.

With a knowledge of the Boroondara area that is second to none, Nick's advice on property matters is insightful, considered and honest. His commitment to customer service and achieving results well beyond clients' expectations earned him the coveted Marshal White Sales Person of the Year award.

Maintaining a healthy work life balance is important to Nick who enjoys his spare time on the water or cycling with his wife Meagan and his two children.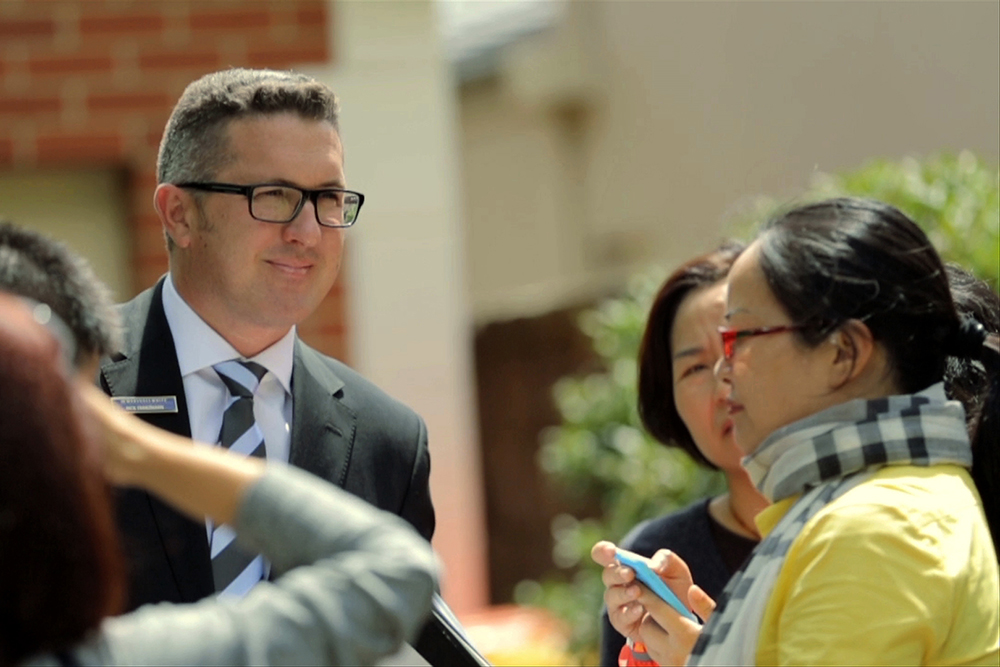 Nicholas Franzmann's Sales
Get an appraisal with
Nicholas Franzmann
Recognition
Recognising exceptional achievements both internally and within the wider Real Estate industry, Marshall White celebrates our top performers who, year after year, continue to build a reputation of excellence.
2014-09-24
Marshall White
Sales Person of the Year
Show more
Love Me Love You
Nick is an avid supporter of the Love Me Love You Foundation, a non-profit organisation aiming to make a positive social change in the mental health space by providing support and educational programs for young adults.