Thank you so much Matt. You and Kaine did a remarkable job. We loved your commitment and attention to detail. We are so happy with the result and felt so lucky to have you looking out for us!

Vendors of Park Place, South Melbourne
We have just sold our property on Beach Street in Port Melbourne through Matthew Grima at Marshall White One and could not have been more impressed by the service we received and the result achieved.

Matthew managed the process seamlessly! He kept us well informed throughout the campaign, offering his professional advice and opinion when needed, but also listening to what our thoughts, needs and concerns were and addressing those accordingly.

A big thank you to Matthew and the team at Marshall White One - we are delighted with the results achieved and would not hesitate to recommend your services to others or use you again next time!

Vendors of Beach Street, Port Melbourne
Usually I find something is not quite right in a long-winded process like this but I would have to say that once we got into full swing with Matt in charge of the process that the whole exercise was seamless and he delivered everything on time and in full. If I had a query it was responded to immediately; the reports after OFI's were dealt with quickly and efficiently; the follow ups on prospective buyers were hunted down to ascertain genuine interest or not. I would say that I was very pleased with the whole process and most importantly with a good outcome. I would have no problem recommending Matt Grima and the Marshall White team to other prospective vendors.

Vendors of York Street, St Kilda West
Dear Matthew,
Thank you so much for the diligence and hard work you put into the campaign for 7/200 Beaconsfield Parade. We appreciate your endeavours to secure the best price on the day.
Good luck for the future!

Vendors of Beaconsfield Parade, Middle Park
Dear Matt,
Thank you very much for your tireless work and amazing energy that you put towards selling my flat, it all shows in the fabulous result on Saturday. You give real estate agents a wonderful name. From your exceptional customer service, interpersonal and writing skills, to your informative/entertaining messages/conversations, you were so wonderful to deal with. I felt like I was the most important property in the portfolio! Even when you weren't feeling well, you managed multiple texts - super human! You have the patience and persistence of a saint.
Thank you
Vendors of Moubray Street, Albert Park
Matt that was a spectacular result - thank you very much!
You're very good at what you do and made the whole process an absolute pleasure.


Vendors of Acland Street, St Kilda
Hi Matthew,
I would just like to thank you for all your good work and advice. I was very pleased with the final outcome and I just wanted to say I really appreciate all your hard work you put in to get the final sale.

I will be sure to recommend yourself and Marshall White One to my friends and family for all future listings. Thanks again.


Vendors of Queens Road, Melbourne
Matthew and Marshall White One were a pleasure to deal with throughout the campaign. I came to them after speaking to many other agents and was pleasantly surprised by the difference between them and the other agents (they were miles ahead). I made a late minute decision to sell and both Matthew and Marshall White One were very agile and quick to cater to my needs.

Matthew was very professional and his communication skills were sensational. He contacted me nearly every day during the campaign to ensure I was abreast of all details on the sale including very detailed analysis on the groups that viewed my property. His ability to call and run the auction was superb and he was able to achieve a result that surpassed my expectations.
I would also like to make a special mention to Ben Kenyon, he played a vital role teaming up with Matthew on auction day. They were a great team.

My experience with Matthew and MWone was fantastic and would strongly recommend them.
Well done Matthew!

Vendors of Park Street, St Kilda West
I write this note sincerely, and after reflection over several weeks, convinced that it must be said. Convinced of its particular and general importance. Life goes on, it's a muddle of things that are good and things that are not so good for all sorts of reasons.

Because we are beings who work with others to survive our skills of interacting are vital to outcomes, to what happens on the streets of life. I realised when Anne and I were only just beginning working with you, Kaine and Sarah that something special was happening in the exercise. Here was a pretty mundane sort of daily project for you. We, you and us, were selling property. You do this all the time in your working life. Humdrum, repeated time and again but for some reason this particular project for me seemed somehow unusual. I enjoyed the continuous contact that all of us in the melee were subject to.

Enjoyment should not have been part of the picture at all. This is business, enjoyment is not necessarily a variable in the world. When I realised that this something else was present I tested the project against other experiences I have had in my life of over seventy years. Where were other special events in my life? Searching, I found they were few and far between and included things seen as important and relevant, and I did search diligently. Here there was something else. Something very special. What was being put together? became the question to ask. In reflection on the reasons I thought we all played different roles in what we brought to the table.

We all listened to one another sincerely, there seemed to be no charades. We had raw material in the property to be sold that I found to be exciting in its base characteristics and in its presentation. We had a leader in Kaine who we all looked to but who did not dominate, allowing us to all play our particular roles. But in the center of this swirl of activity you Matthew provided the central strand of life to an organic being - the project. That strand of life was provided by you with seriousness as belied its importance - this was not a trivial matter. But you peppered it with brightness, a cheeriness that told us to keep it in perspective. This was not life and death. Throughout the exercise we all respected one another.

The end point of the sale was a result that reflected the logical out-come of the above. I made the point here that you were central in what I regard as one of the most satisfying experiences of my life. Truly a momentous experience. For that I would like to thank you.


Vendors of Danks Street, Middle Park
Thank you and your team for achieving the successful sale of our property.
This was achieved despite very low buyers interest and what appears to be a challenging apartments market. We were very appreciative of your presence on the day and for the guidance and wisdom during the negotiations, and enjoyed dealing with Vanessa who kept us informed particularly as we were overseas.

We were particularly impressed by Matthew's concerted effort during the last week despite the odds and by his ability to strategise before the auction for the various scenarios which could evolve during the auction. He ably steered the auction to the point which enabled a successful conclusion after negotiating a significant increase over the pass in bid.

Our thanks again and well done.



Vendors of Irving Street, Prahran
Thank you for all your efforts in helping us achieve such an outstanding sale result for our Balaclava apartment.

Having researched and met with a number of agents from our area, your preparedness and professionalism demonstrated from first contact made you stand out from your competitors.

It was refreshing to hear such an honest, realistic assessment of our property, including possible drawbacks, and how we could best prepare and position the property for an optimum result. What could easily have been a stressful and taxing process was made effortless by your practical approach and sound guidance when it came time to making decisions.

We were particularly impressed with the detailed, regular communications you both provided us throughout the campaign which gave us great insight into how our property was being received by potential buyers. Any questions or concerns were dealt with promptly and reassured us that we were in safe hands.

We couldn't be more pleased we chose to put our campaign in your capable hands. The skill, integrity and professionalism you each displayed, along with the rest of the Marshall White One team, was second to none and we would recommend your services without reservation to anyone considering selling their property.


Vendors of Carlisle Avenue, Balaclava
Matthew Grima was very helpful through the process. It was very nice doing business with Marshall White Albert Park. I would strongly recommend the service to anyone in the future.
Stewart Crameri - Ripponlea
On Wednesday 21st July 2021 a Zoom auction was conducted by Matthew Grima in connection with the property known as Unit 8, 10 Tennyson Street, St Kilda with Fiona Counsel assisting.

I wish to report that both Matthew Grima and Fiona Counsel assisted my daughter Sarah Rebecca Potter as purchaser and was completed in a 100% professional manner and they assisted myself and my daughter at every step of the transaction.

Both myself and my daughter would have no hesitation in recommending them as excellent agents to deal with. We confirm advice received at all stages of the transaction was appreciated.

I have been a country Lawyer for the past 50 plus years and have had many contacts with Real Estate Agents and I would have no hesitation in recommending both Matthew and Fiona as leaders in their field.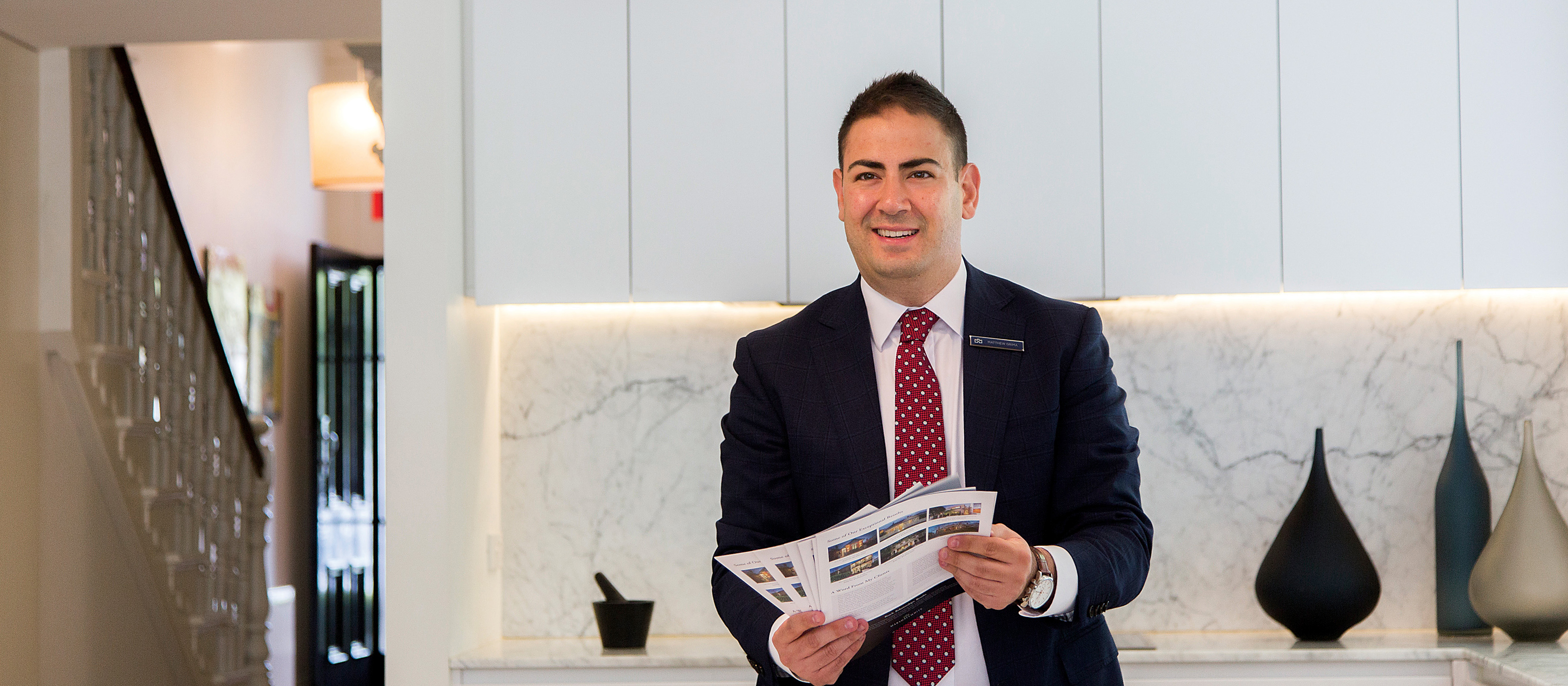 Hardworking and persistent, he is committed to ensuring his clients' needs are met, whilst establishing enduring business relationships.
Passionate about property and people, real estate is a good fit for Matthew's gregarious and outgoing personality. Matthew understands the enormity of buying and selling and finds shaping people's lives incredibly rewarding.
Alongside a double degree from Deakin University, majoring in financial planning and journalism, a past career as a journalist for one of Australia's largest media companies laid down a tremendous foundation for Matthew's successful real estate career.

Hardworking and persistent, he is committed to ensuring his clients' needs are met, whilst establishing enduring business relationships.

Outside of real estate, Matthew loves living in Melbourne, adores the AFL and anything sport related, having played tennis since his childhood. When he has free time, Matthew is happiest with his family and friends, exploring Australia and overseas destinations.
Get an appraisal with
Matthew Grima
Recognition
Recognising exceptional achievements both internally and within the wider Real Estate industry, Marshall White celebrates our top performers who, year after year, continue to build a reputation of excellence.
Love Me Love You Foundation
Matthew is an avid supporter of the Love Me Love You Foundation, a non-profit organisation aiming to make a positive social change in the mental health space by providing support and educational programs for young adults.