Justin has sold two of our houses and both results were outstanding. He genuinely cares about delivering the best result possible - his friendly demeanour, careful guidance and 30 years of experience made us feel that we were in the best of hands from day 1. Our recent auction was attended by a huge crowd and Justin did not disappoint! He is a master at maintaining complete control throughout - altering tempo and driving momentum at just the right time.
Thank you Justin!
We used Justin to sell our Armadale home. His attention to detail, hard work and persistence paid off with a result of more than 10% over reserve. He maintained excellent communication throughout the entire process which was important to us and made selling our home a positive experience that we had not experienced with other agents in the past. We highly recommend Justin if you were thinking of selling your home.
Susan & Tony Willems - Armadale
In October 2018 I appointed Fiona Counsel and Justin Long of Marshall White to sell my unit after interviewing several other local agents in the area. I chose them as I found Justin to show a great deal of experience in the area and his information session regarding the changes to the conduct of auctions in Victoria was incredibly thorough and informative. Fiona showed a great enthusiasm for the project and was very approachable. Their assistance in preparation of the property for sale was thorough and professional as was Justin's conduct of the auction. During the inspection phase both Justin and Fiona were very accommodating and sensitive to our needs in making sure that the inspection process did not excessively interfere with our daily living. Over the auction and subsequent sale period they showed great professionalism in handling the negotiation process and kept me well informed as to number of attendees, feedback and offers. I would have no hesitation in recommending Justin Long and Fiona Counsel to act as your agent.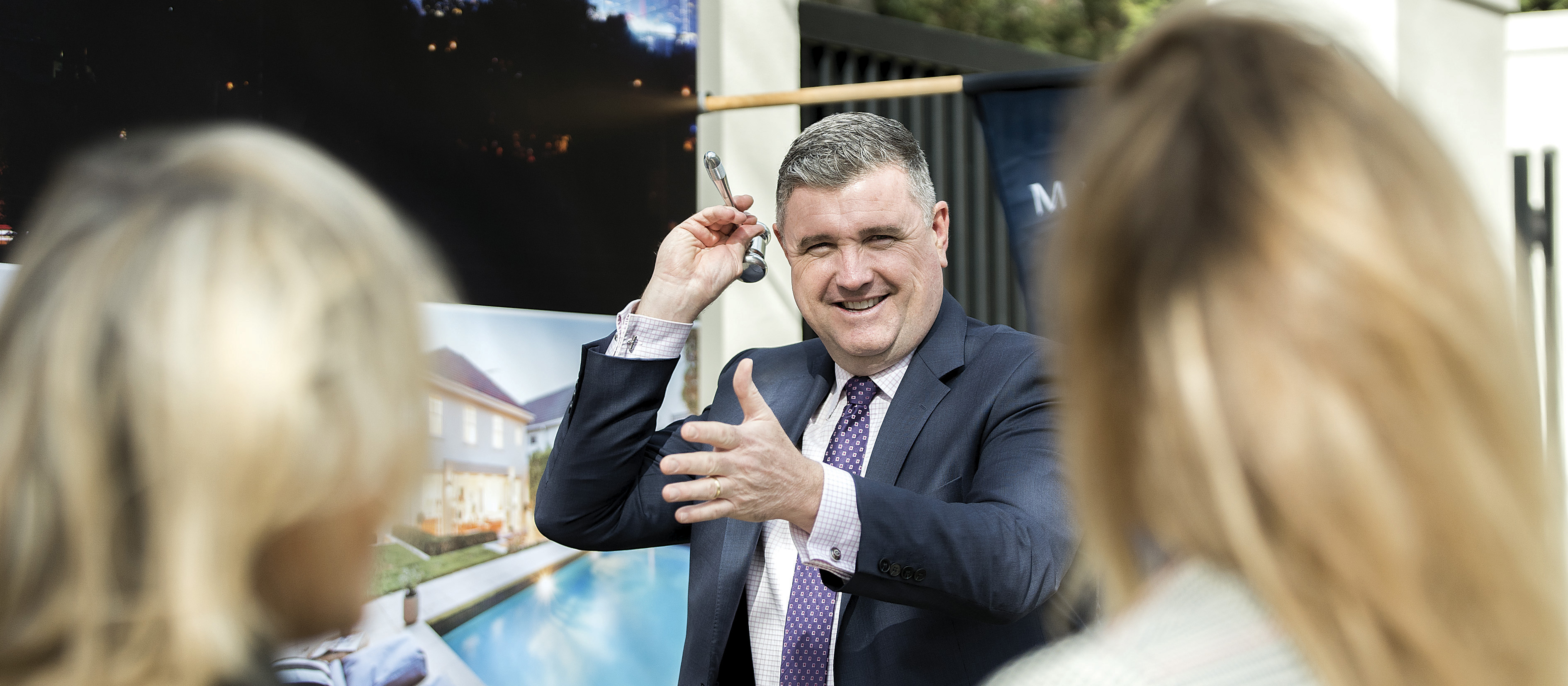 Armed with his large personal contact base, Justin specialises in selling property in Toorak, Armadale, Malvern and South Yarra and at the upper end of the surrounding areas.The confidence he shows in his marketing is infectious, and a property placed in Justin's hands is as good as sold.
As a Director of Marshall White & Co., he brings to Real Estate an analytical approach tempered with a wicked sense of humour and dedication to achieving the best result for each successive property. Priding himself on his 'client for life' mentality, his results speak for themselves with over 75% of Justin's business coming via repeat clients or referrals.
Armed with his large personal contact base, Justin specialises in selling property in Toorak, Armadale, Malvern and South Yarra and at the upper end of the surrounding areas.
Get an appraisal with
Justin Long
Recognition
Recognising exceptional achievements both internally and within the wider Real Estate industry, Marshall White celebrates our top performers who, year after year, continue to build a reputation of excellence.
2005
Australasian Real Estate Institutes' Auctioneering Championships
Australasian Auctioneer of the Year
Victoriau2019s Senior Auctioneer of the Year
Show more
Marshall White Foundation
Justin is an avid supporter of the Marshall White Foundation which focuses on helping our local community with a leaning towards homelessness and mental health. The Foundation's core goal has been to grow a beneficial corpus of money to invest, where the income from this investment would be used on an ongoing basis to help where help is needed.