I am writing to thank and commend David Volpato and his team for the very successful campaign and sale of my father's home of sixty three years. From our first meeting I was impressed with David's attitude, confidence and understanding of the local market. He is highly professional at all times, but retains a friendly, personal manner that engenders trust and confidence. I have no reservation in recommending David and his team if you're after a smooth, successful sale of your property.
We first met David Volpato in November, 2015, when we engaged him to act as our agent in the sale of our Glen Iris house. We were most impressed with David's approach, both personally and professionally.
David's attitude was always positive and his manner was always friendly, yet respectful. He was very generous with his time and was always willing to listen to our concerns. Most importantly, he clearly understood our requirements as vendors and was extremely supportive of our wishes for the property. With his sound market knowledge, his familiarity with the area, his wide network of connections and with our requirements always a priority, David worked to a strategy that made the sale process stress free and painless. Moreover, it resulted in a quick and highly satisfactory outcome. We wholeheartedly recommend David Volpato and would be extremely happy to elaborate on any aspect of this testimonial.

I would recommend David Volpato and the broader Marshall White team. I have seen David at work both as a prospective buyer and more recently as a seller. David's professionalism, thoughtfulness and work ethic impressed throughout. I would like to confirm how pleased we were with the manner in which David handled the sale of our property. There were some challenges which arose during the sales campaign and we were impressed with Marshall White's response to them. David's ongoing attention to the agent/client relationship distinguished him from other agents we have dealt with.The whole Marshall White organisation is impressive and we would be pleased to recommend David and the team.
David was always extremely polite, punctual and well organised. He kept us well informed regarding results of each property inspection and also gave us valuable tips about how best to present our property for sale. He arranged regular weekly meetings so that progress and strategies could be discussed and planned. David's manner is calm and professional, and we enjoyed having him as part of our sales team.
Matt and David did a fantastic job selling our apartment from the moment we sat down to the sale prior to auction which was well above our initial expectations. From the beginning we had great confidence that the campaign would run smoothly, and we could not have been happier. We were engaged throughout, provided updates as required, and even when we faced a couple of speed bumps (as most campaigns can face), we always received a quick resolution which made us feel at ease. Thanks to you both for the great effort and excellent result.
Thank you so much for all your efforts with the sale of our property. As you know we have sold a few properties in the past and this was by far the best run campaign and least stressful for us. I would not hesitate to recommend you to anyone who is planning to sell in the future.
David, thank you all for your inspiring campaign to sell our property. The follow up information after each inspection and progress meetings were very informative. We also would like to say a BIG thank you to Jack Bongiorno for a great days work.
We found Marshall White to be professional, knowledgeable and client focussed when selling our property in Prahran. We were looked after by David Volpato and James McCormack who were great communicators and filled us with confidence as far as their market knowledge went. They kept us in the loop every step of the way and seemed to have their finger on the pulse in the lead up to, and on, auction day. We would thoroughly recommend them to anyone who was selling their property in Prahran.
Dear David,
We would like to thank Marshall White for the prompt sale of our property. Special thanks to David Volpato, Bernadette Kiraly and Nicholas Books for all their kindness and help during this time. Their understanding of our difficulties are their professional approach of dealing was exceptional.
David Volpato and Madeline Kennedy managed the sale of our house in Prahran. We were very happy with both the service they provided and the auction outcome. They undertook a strong marketing campaign that included additional viewings and newspaper editorial. Every effort was made to guide us and accommodate buyers and we had a huge attendance at the open for inspections. Throughout the campaign we were kept informed and felt we were in good hands. It all came together on auction day when their hard work was reflected in a strong outcome that we were thrilled with. They were very professional, made every effort and were a pleasure to deal with. We highly recommend them.
Dearest David,

Thanks for your unrelenting support throughout my campaign - I felt like you had my back the whole time. I couldn't have wanted more from an estate agent. When I was shaky you brought my confidence back up and always told me not to worry about it as it was your job. What more could anyone want to hear!

Your character and obvious love of your job was inspiring. I admire you as a person and would never been as happy having anyone else representing me. That I am sure of. You never wavered - even if I was. I have been spruiking you guys throughout the apartment complex but I didn't have to as they were so impressed! I was there this morning picking up some stuff and Tim - another owner was singing your praises as he knows you have increased the prices of all the units in the complex!

I will forever be recommending Marshall White to everyone. I wasn't nearly as stressed on auction day due to your presence and that was solid gold to me. Thank you for being so good to me - and if the day ever comes when Celeste wants to have a drink with me and you guys were there that would be epic.

Thanks so much for doing a remarkable job!

To Whom it May Concern,
We would like to thank Marshall White for the prompt sale of our property.
Special thanks David Volpato, Bernadette Kiraly and Nicholas Brooks for all their kindness and help during this time.
Their understanding of our difficulties and their professional approach and dealing was exceptional.
Faithfully,
Donald Davis & Jin Alice Davis
I want to thank you both so sincerely for all the work you both did for the sale of our property. I am well aware it was a far from easy sale yet you persevered and did not try to put us under any more pressure by getting us to drop our asking price. I could hardly believe it when you told us you had reached it!!

I returned to Marshall White for this sale purely based on the amazing service you provided with Wattletree Rd and you did not let me down. You both consistently behaved in an extremely professional manner and I will continue to strongly recommend you to anyone I know who is thinking of moving - you have been a delight to work with and I cannot thank you enough (neither can the whole family)

Thank you both once again - we couldn't be happier.
Dympna & Peter - Malvern East
Dear David,
I just wanted to thank you for all your hard work during my campaign (and also your efforts in helping me find a house to purchase)! Driving back from Red Hill on a Sunday evening was really going above and beyond the call of duty and I was so incredibly grateful for (and in awe of) your dedication and commitment and work ethic-.and thank goodness you did because we bought Paxton Street the next day! You were so lovely to work with during my campaign and I'm so appreciative of all that you and Madeline did to ensure the sale of my property. Thanks again David, I wouldn't hesitate to recommend you in the future.
Claire Morris - Malvern East
Thank you to James and David and your team for a great job in the marketing and sale of our house. I had high expectations which were entirely justified. It all went so smoothly and, of course, professionally and you achieved an excellent result.

Thanks so much.
I would recommend David very highly to anyone wanting to sell their property, especially in the area of Armadale, Stonnington, Malvern etc. His knowledge and understanding of the market was completely up to date and his advice was always sound, but also respectful of my wishes as the seller. His advice was both realistic and encouraging. He was always courteous and reliable and gave me confidence that he was giving his full attention to getting the best possible result for me as his client
Jennifer Strauss - Malvern East
David made it easy and possible for us to secure our dream house. It has been a very pleasant experience because of the very effective and easy communication. We've met quite a few agents but so far David is the most accommodating and friendliest, making everything hassle-free. Highly Recommended! We would definitely like to deal with him again. Wishing you more sales to come!
Eric Zhang, Purchaser in Malvern East
David is an incredible agent, I have sold a couple of properties with him and he approaches every sale with enthusiasm, diligence and the utmost professionalism. David is an excellent communicator and really takes the time to understand sellers and buyers alike. David is patient, while maintaining a sense of urgency where needed; and is always polite and compassionate. All this combined helps David achieve fantastic results for his clients and I am more than happy to recommend him.
Freya Myles, Vendor in Armadale
We found David to be the most amazing person to deal with. He is professional, knowledgeable, honest and trustworthy. We had 3 real agents come through to help with the sale of our home in East Malvern. We decided to go with Marshall White as David was so easy going and very knowledgeable in this area. He will go above and beyond to get you the best result for the sale of your home. We highly recommend David Volpato.
Carol Austin, Vendor in Malvern East
David Volpato has been helping us for over a year find the right place for our family and he has been incredible with his time and great advice. It was therefore very pleasing when he called us about a house he was selling in Glen Iris which we were able to recently purchase. We cannot thank him enough he certainly knows where to find value in local market. Abby Innes went beyond the call of duty to get the deal done for us with the vendor and was an absolute pleasure to deal with. Highly recommended.
Andrew Jones, Glen Iris - Purchase
David demonstrated his qualities of care, commitment and professionalism from the moment we met. David supported me during the sale process. Everything he said was going to happened did happen and on time. He recommended professional services such as gardeners, stagers and lawyers who were good and understood our timeline. We had our first offer at 11.30am and by 6.30pm he had organised a board auction and the property sold. Great dedication and his support continued after the sale was made.
Cheryl Bass, Caulfield North - Vendor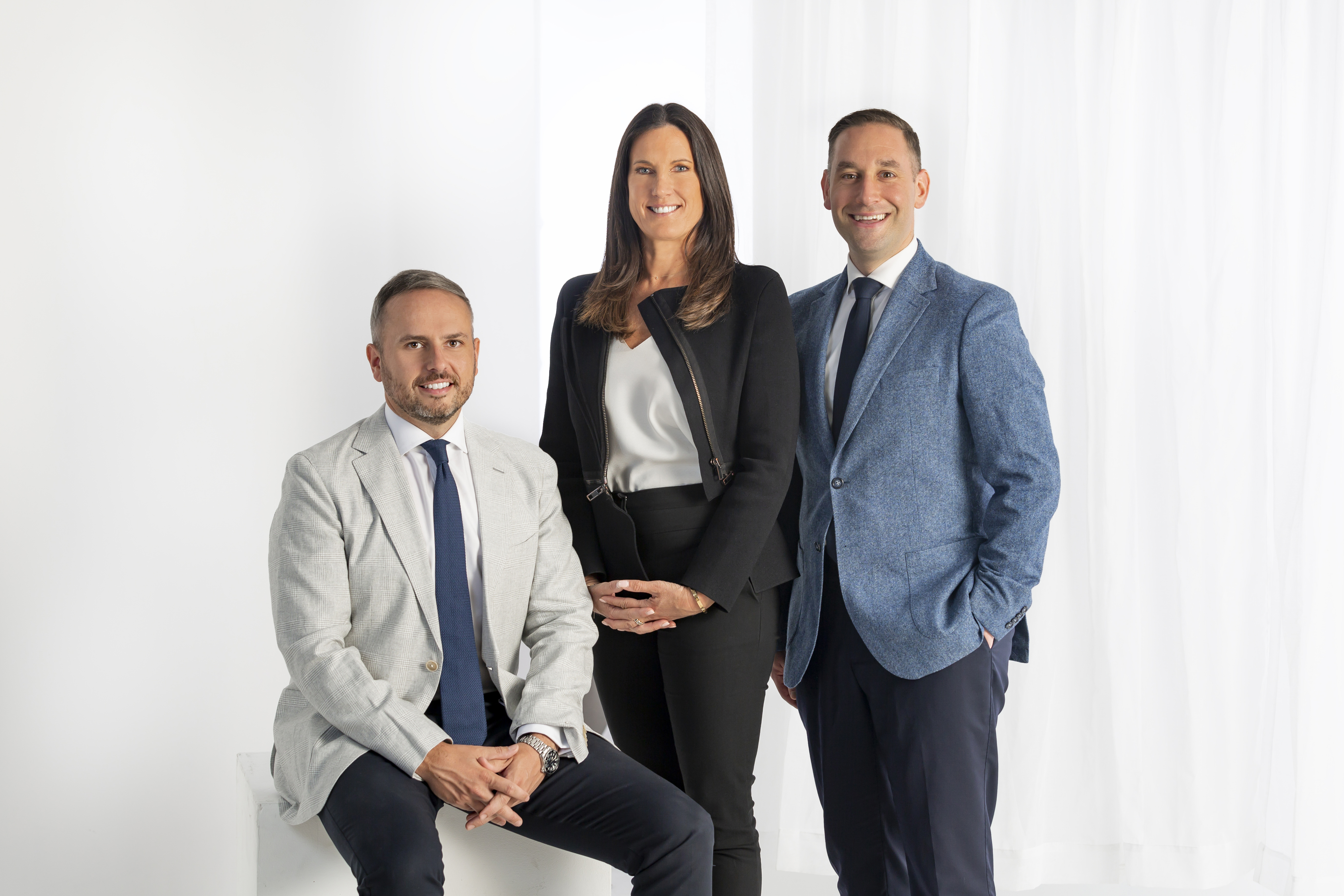 Exceptional dedication and meticulous attention to detail has earned David a reputation for providing his clients with stress-free experiences. David takes a bespoke approach to real estate by focusing on his clients' end goals, whilst remaining entirely committed to service excellence and first-rate market knowledge.
Drawing from his specialist real estate skill-set and wide ranging sales and marketing experience underpinned by his Bachelor of Business degree, David delivers tailored marketing campaigns featuring strategies to target specific buyer markets and demographics.
Exceptional dedication and meticulous attention to detail has earned David a reputation for providing his clients with stress-free experiences.
Get an appraisal with
David Volpato
Recognition
Recognising exceptional achievements both internally and within the wider Real Estate industry, Marshall White celebrates our top performers who, year after year, continue to build a reputation of excellence.
2016-09-24
Marshall White
Rising Star Award
Show more
Love Me Love You Foundation
David is an avid supporter of the Love Me Love You Foundation, a non-profit organisation aiming to make a positive social change in the mental health space by providing support and educational programs for young adults