Enquire about this property
71 Station Street 700016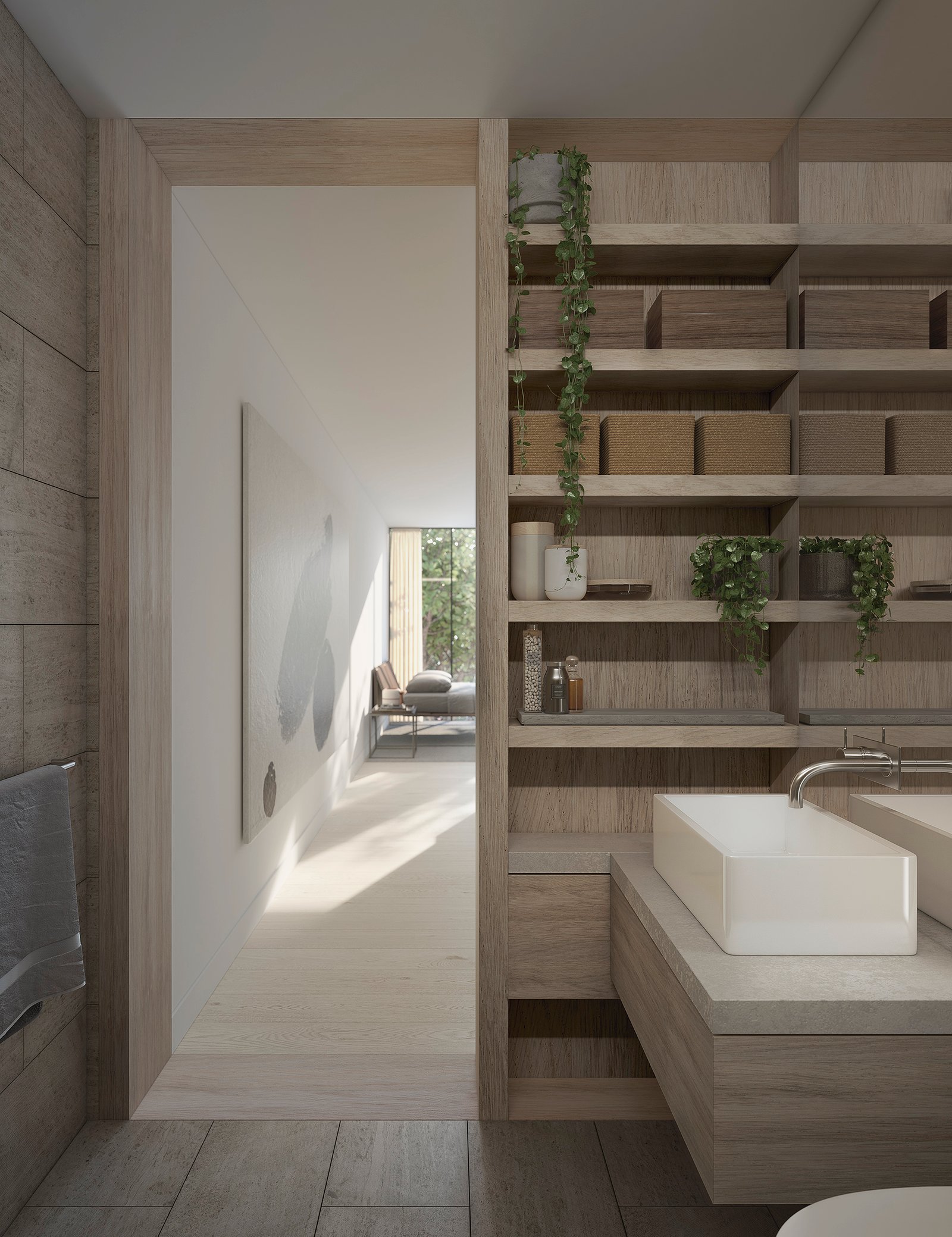 Massive Living Room & Massive Terrace
Each dwelling is recognisable from the street and no two are the same. The varied housing types of Fairfield are distilled and brought together into a unified composition to reflect the diverse needs of contemporary life and family. Designed for longevity, a palette of robust and honest materials draws inspiration from Fairfield's rich industrial history. No.71 Station St is contemporary and minimal, celebrating materials that are authentic and tactile. Balanced textures of concrete, stone and timber create a continuous connection between open-plan living spaces and expansive gardens or balconies. Materials have been selected to age gracefully, intertwined with greenery to achieve harmony. The experience of living here is to be at home. Cheah Saw Architecture has created an inviting communal entrance, where residences walk through a wrought iron gate, along a laneway edged with greenery and into an intimate, secluded oasis planted with trees. Located close to Fairfield's train station and commercial hub, No.71 Station St balances effortless, contemporary living with the tranquillity of a suburb full of with parkland and green.
Embracing the cornerstones of quality living, Cheah Saw Architecture has fabricated interiors that are warm, soulful and orderly. Raw wooden finishes are textural and rich, designed with integrity to adapt with the flow of life and family. An uncompromising approach to incorporating honest, robust materials allows for longevity and relaxed adaptation. Each luminous dwelling is designed to mould with multiple styles of living, balancing the contemporary and organic in harmony.
At No.71 Station St, the balance between village life and city-living offers a chance for pause and reflection in a contemporary setting. An adoration for slow food and slow living is coupled with access and convenience. Local coffee houses and food stores complement easy access to the world's most liveable, ever-changing city. This suburb lends the in-between. Encouraging equilibrium, Fairfield offers unapologetic intermission.
For more information go to www.number71.com.au
Due Diligence Checklist
Click to see the map
Click to see the map