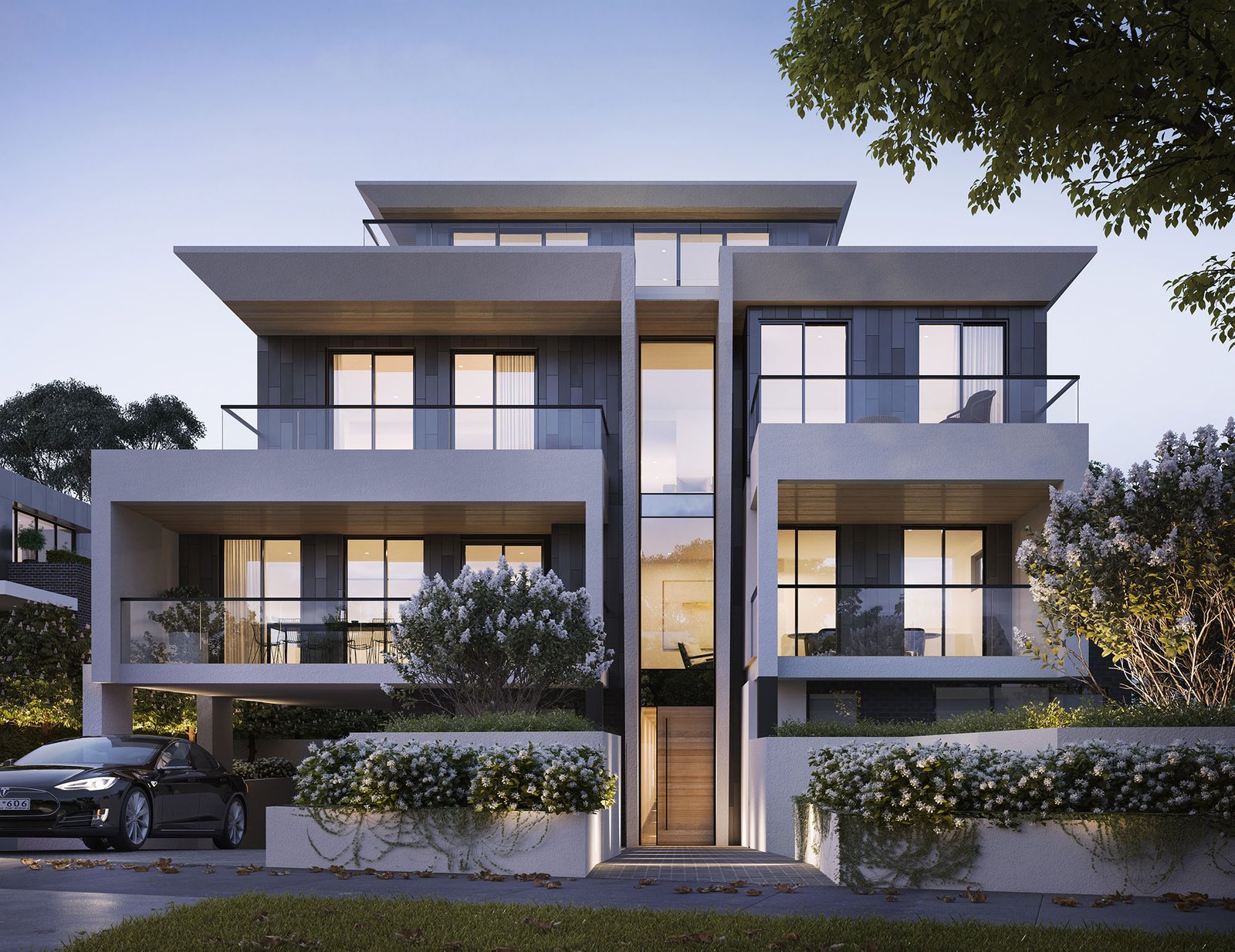 Armadale
511 Dandenong Road Armadale
Affluent and elegant describes Arcadian, Armadale's newest collection of One, Two and Three Bedroom Apartments

Armadale continues to be one of Melbourne's most sought-after suburbs, about seven kilometres from the CBD, this quaint but alluring section of the city holds a rich past, its streets a formation of historic mansions guarded by topiaries, charming terrace and period homes, and a new wave of designer apartments.

Over the past decade there has been a concerted peak of professional young couples and families who crave close proximity to the CBD seeking to enter Armadale's market. Its impressive fusion of humility and luxury is no secret.

Arcadian's location simply offers it all — leading cafes and lavish shopping strips other postcodes envy, sporting lawns and clubs, and access to some of the most prestigious schools in the city. Armadale is lush with transport options: trains, trams and buses are at every corner, while easy access to Dandenong Road and High Street connects the suburb with the entirety of Melbourne.

Some of the city's best schools are easily accessible from Arcadian. St Michael's Grammar School is found in nearby St Kilda and Caulfield Grammar School in St Kilda East. Single sex education options are also present, including Armadale's Lauriston Girls' School and Toorak's Loreto Mandeville Hall, while De La Salle College is around the corner in Malvern.

Armadale is also impeccably connected. Armadale and Malvern stations are both within walking distance of Arcadian, while the No. 64 tram travels down Dandenong Road.

Responding to Armadale's heritage-rich surroundings, Arcadian pays homage the suburb's design landscape while bringing a contemporary feel to the area. This collection of refined, timeless and modern residences is a construct of the minds at Melbourne-based design studio C. Kairouz Architects.

Challenging the stereotype of apartment spaces being perceived as 'generic' remained at the forefront of C. Kairouz Architects' design process. Arcadian is a true example of impeccably considered homes, crafted to be both comfortable and longevous.

Enduring style and high finishes define Arcadian's living spaces— herringbone floors with subtle greys running through them complement the other, timeless grey-toned materials present throughout the homes. Polished metal fixtures were employed in the kitchen and bathrooms as a luxurious point of difference from traditional chrome finishes, elevating Arcadian to a level of opulence reflective of its sensational location.

Responsible for both Arcadian's architecture and interior design, well known C. Kairouz Architects was employed to bring this series of luxury apartments into its most superior form. Crafted from beautiful materials with meticulous care, Arcadian highlights the best parts of Armadale, while creating an atmosphere of calm contemplation.
Click to see the map
https://images.listonce.com.au/custom/x480/listings/511-dandenong-road-armadale-vic-3143/149/00552149_img_06.jpg?YsogtUZppXc
Armadale
511 Dandenong Road
Enquire about this property
Thank you, we look forward to assisting you on your property journey
About Armadale
Armadale is an inner suburb of Melbourne, 7 km south-east of Melbourne's Central Business District and located within the City of Stonnington local government area.
Explore Armadale
Armadale
A Suburb Without Compromise