Currently Listed
Sort by
Newest
Lowest price
Highest price
Earliest auction
Earliest inspection
We would like to formally thank Laurence for his commitment to the campaign in the recent sale of two of our properties and for securing outstanding results, once again. Laurence's approach to our campaign and his attention to detail from the beginning to settlement was professional, thorough and honest at all times which gave us confidence that the outcome would be the best achievable. Laurence's availability and responsiveness was always timely and very much appreciated. We look forward to working with Laurence again in future sales or purchaser.

We recently sold our home with Marshall White. After interviewing a number of agents, we quickly came to the conclusion that Marshall White was the standout agency with Laurence Murphy as our agent. Laurence was delightful to deal with, being both professional and friendly, with a warm sense of humour. He was particularly impressive in that he always kept us informed, called when he said he would, and was always on time. We trusted Laurence and Marshall White would do their best for us, and they did. They obtained a remarkable result for us and we thoroughly recommend both Laurence and Marshall White.
Our choice of Marshall White as an agent to sell our home was made based on their very professional approach to doing business. From the first appointment when Laurence arrived, he had done his homework on our property, the area, and he presented us with a great proposal to sell our home.

Throughout our campaign Laurence was responsive and supportive. He developed a rapport with potential buyers, knew their names and reasons for buying, and was attentive to our needs as vendor. We are very happy with the result achieved at auction and want to thank Laurence, and the Marshall White team for their work.
I want to thank Laurence being always available, so well groomed, and completely professional. Laurence explained the whole procedure from marketing, to open for inspections, to auction day, to settlement clearly and with a quiet confidence that took care of my fears.
Laurence and his team were very helpful and willing to work extra hours/days to meet the shorter than usual time frame. After every open for inspection, Laurence told me the results followed by a report which I much appreciated and come auction day, Laurence's decade of experience raised the price well above the reserve.
I would like to thank Laurence for the very efficient marketing strategies he engaged in selling my property for me. His attention to detail, the phone calls after each open for inspection advising me of the groups that came through, the face to face meetings and especially his empathy helped to make a relatively stress free lead up to the auction. I am very impressed with the Marshall White approach and am thrilled with the results Laurence was able to achieve.
Thank you Laurence for selling our family home of 40+ years for my mum and us. It was sold at a very good price thanks to your team and we are very grateful for this. Thank you for also being patient with my mum.
Cecile & Family - Glen Iris
Fantastic service and result. Shamit and Laurence were professional throughout the sale process - ending in a good result (during tough market conditions). Highly recommended.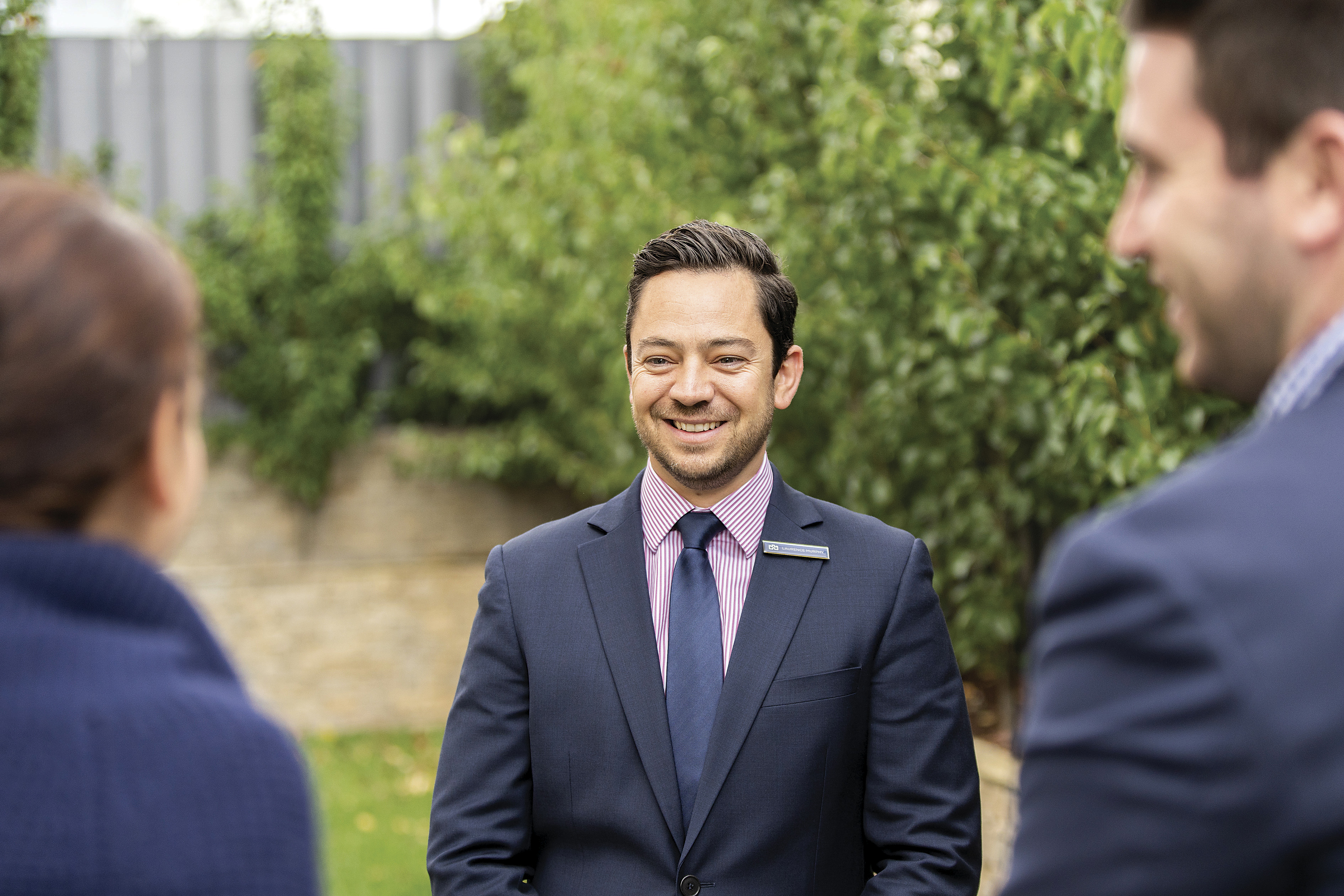 With a real estate career spanning over a decade, as well as growing up in Boroondara, Laurence brings a wealth of industry and local knowledge to his sales campaigns. A likeable sense of humour coupled with professionalism enables Laurence to put his clients at ease at every juncture.
Organised, personable and possessing a high attention to detail, he strives to deliver a superior level of service with optimal results. Offering advice in a relatable manner, Laurence establishes enduring relationships and maximises opportunities to grow his network and learn new skills.
With a real estate career spanning over a decade, as well as growing up in Boroondara, Laurence brings a wealth of industry and local knowledge to his sales campaigns.
Get an appraisal with
Laurence Murphy
Recognition
Recognising exceptional achievements both internally and within the wider Real Estate industry, Marshall White celebrates our top performers who, year after year, continue to build a reputation of excellence.
2018-09-18
Marshalll White
Outstanding Sales Growth 2017/18
Show more
Love Me Love You
Laurence is an avid supporter of the Love Me Love You Foundation, a non-profit organisation aiming to make a positive social change in the mental health space by providing support and educational programs for young adults.