Currently Listed
Sort by
Newest
Lowest price
Highest price
Earliest auction
Earliest inspection
From the first time, we met Kate and Robin we knew we wanted them to represent our home, which in turn meant representing us. They are a delightful, funny and professional pair that went over and beyond what we expected. Weekly campaign meetings were conducted around times that suited us (having a 1 year old this is not always the easiest), on time with an agenda of course and involved full debriefs of conversations with potential buyers. Working closely with Sarah throughout the process has been great; her communication via email and phone has been outstanding. The team at Marshall White made the whole 6-week process from signing to selling extremely effortless for our whole family and we cannot thank them enough.'
Mr Dan & Mrs Priyanka Willis
On behalf of Steve and myself I wanted to say thank you on what an outstanding job you did on the sale of our property.
I have personally never experienced a professional team such as Marshall White. From our very first meeting with Robin and Kate we were treated more as friends than clients. Our weekly meetings, follow up calls after every inspection and most importantly our auctioneer Robin who was at every open for inspection and therefore come auction day new our potential bidders in the crowd, which I believe not only worked in our favour but also helped put the nervous bidders at ease.
Kate your professionalism was second to none but not only that your caring nature shinned through, thank you.
Robin what a wonderful auctioneer you are, thank you for being available at every open to meet the buyers, I believe that helped us achieve the fabulous result we did.
We had a lot of confidence in you both and wouldn't hesitate to recommend Marshall White to sell or buy future properties with.
Greg and I would like to extend our sincerest thanks and appreciation to Robin Parker, Kate Fowler and the team that ably supported them during the campaign to sell our property, including Sarah Carey.
From the first meeting we felt comfortable that they would work hard and do their utmost to sell our property. In fact, our 5 year daughter was very enamoured with Kate and still asks if Kate is coming to see her again!
The photos and marketing were brilliant and Kate and Robin were always professional and prompt with feedback and information from potential buyers.
They are both clearly experienced in their roles and knowledge of the local market, provided sound advice on how to present the property to maximise buyer interest and kept us calm during the campaign period with regular updates on potential buyer interest.
The team were exceptional on auction day - crisply presented and Robin ran a smooth auction that kept the momentum going and the bids flowing.
We could not be happier with the result, the service we received was exceptional and we would have no hesitation recommending them to anyone considering selling their property.
I would sincerely like to thank you both and the team at Marshall White for the wonderful result you achieved in selling my home.
I thought it would be a stressful time, however you managed to put my mind at ease and made it a pleasurable experience with your friendly and helpful manner.
The overall communication, expertise and professionalism assured me of the best possible result.
To anyone looking to sell their home, I would confidently recommend your services.
Many thanks Marshall White for the lovely scented candle and wonderful boxed wine, which have been greatly appreciated.
Following on from your letter of the 25th September 2015 informing us that the deposit for the sale of 427 Beach Road had been received we write to thank you both very much for your guidance and advise on how we should approach the sale of our unit.
The first meeting with you when you let us know exactly what you thought about the unit and how we should prepare for the sale was much appreciated. We followed your instructions and believe you were absolutely right about the stylist, dates, advertising etc. Must admit there were some days I thought we might have overdone Smart Presentations but it was proved the very best way to go in the end!
Thank you both very sincerely for making the sale of the unit run smoothly, keeping us so well informed and being honest when it was quiet and a bit of a worry. We still think you were a star at the auction!
Thank you both once again. We feel very fortunate to have met you. It was a pleasure meeting you each week to receive feed back and speak to Kate on the phone.
Hugh joins me in thanking you both very much-it was a please working with you both.
We were fortunate to sell our beautiful home of 26 years through Robin Parker and his team from Marshall White Bayside in September.
Very belated we would like to express our thanks to everyone involved. We were very, very happy with the result, and we believe this was greatly due to the outstanding input of Robin, Kate and the team. They put so much effort into achieving a positive result. Although it was stressful putting our home on the market after so many years, they made the job as easy as possible. They took our hands and lead us down the path - helping us to avoid the rocks and pitfalls. Robin and Kate put so much time into our marketing programme and keeping us informed.
Marshall White is fortunate to have such dedicated, personable and professional staff.
Kevin McCarthy & Sue Maclure
We recently sold our property with Marshall White acting as our agent.
The team of Robin Parker, Kate Fowler and Sarah Carey managed every single stage of the process with great professionalism.
We were given regular in-depth progress reports and advise, which made the potentially stressful business of our house sale much easier for us.
Their business knowledge of the local market is exemplary.
Our property was ultimately sold at a price with which we are very happy and we would not hesitate to recommend Marshall White to would-be vendors.
We recently sold our property through Marshall White Brighton, and in particular agents Robin Parker & Kate Fowler. Both impressed as being very knowledgeable of the local market and were honest and professional in guiding us through the process.

They provided us with excellent service on how to present our home for sale. I am sure this advice contributed to us achieving our desired outcome.

Our home was marketed very well which resulted in us having many potential buyers inspect the property prior to auction. We were always kept informed of their discussions with potential buyers throughout the 4 week campaign. We had over 50 prospects inspect the property which demonstrated the scope and range of their marketing capabilities.

We would happily recommend Marshall White Brighton agents Robin Parker & Kate Fowler to anyone thinking of selling their home.
Dear Kate, Robin and Jessica,

I write to thank you all for the consummate professionalism you brought to the sale of my house. I valued so much your accurate and honest appraisal of both the property itself and the sales campaign as it unfolded. In addition to managing the extra complication of demands with thoughtful diplomacy you attended to even the smallest details with good natured foresight. From watering pots, to having a broom on inspection days to sweep outdoors, to hand delivering documents and correspondence. During what was a challenging process for me these things were meaningful and significant. I thank you too for your regular, detailed ad prompt feedback and communication at every stage, all done in the context of seamless teamwork.

Beyond merely taking such great care of the essentials of the sale, ultimately achieving a brilliant result, you all took great care of me. During what was a difficult time, your empathy, sensitivity, support and reassurance reflected not just your commitment to the sale of a house but to the well being of the client. Thankyou.

I wish you all the very best. As challenging as this time was I will remember you all with fondness.

I will recommend your organization to others whenever I get the opportunity
A friend recommended Marshall White when we decided we were going to sell our Beaumaris home. They were one of three agents we shortlisted and after meeting with the different agents, the Marshall White team of Kate Fowler and Jon Read stood out from the others. They were professional, prepared and personable plus, most important from our perspective, they came across as an effective and coordinated team. As the marketing campaign progressed they continued to impress with their diligence, hard work and ability to answer our many questions clearly and concisely. After each open for inspection they provided us with a comprehensive debrief, both in person and in a written report giving us full and frank feedback, which helped enormously with our preparation for subsequent opens.

Our house sold prior to Auction, with an offer being made three days before the Auction date. The offer was well above our reserve and we would have accepted on the spot, but Kate and Jon spent the rest of the day and evening contacting all the other potential buyers, resulting in an even higher sale price,

The key question we asked ourselves after the house was sold was; would we use them again, and the answer is; in a heart beat. They would definitely be our agent of choice in any future sale.

We appointed Marshall White to sell our home in Hampton, and we were very pleased we did so. They achieved an outstanding result for us and were a pleasure to work with.

Kate Fowler was our main contact. She represented her firm when we interviewed agents prior to the sale campaign, where we felt she was head and shoulders above the competition in her professionalism and commitment. She did not disappoint us during the campaign - her energy and care were exemplary.

We followed Kate's advice on preparation and presentation of the property, which required a little more time and expense to implement than we had anticipated, but it proved to be the right advice and paid dividends in the level of interest and engagement from buyers.

Marshall White operated as a very effective team. Robin Parker's experience and communication skills gave us great confidence, and he ran a terrific auction of our property, with 5 bidders, resulting in a sale price that significantly exceeded what we had hoped for.

We were impressed with the way Kate and Robin dealt with prospective purchasers prior to the auction, working hard to find ways to make a deal possible.

The professionalism of the team extended to the administrative support from Jess Blenkinsop, who was always eager to help and very quick to respond.

We were also really pleased with the marketing material and advertising. The photography, video and website production were all excellent.

To sum up, we thought the Marshall White team was outstanding, they achieved a spectacular result for us, and we recommend them unreservedly.



We would like to thank you for our successful sale.
We recently sold through Marshall White. Well before the sale we met with Robin Parker and subsequently Kate Fowler. Robin was our main point of contact. He guided us confidently, clearly, accurately and honestly through what was quite a detailed transaction. He listened, advised and kept us informed and had a delightful humour throughout the sale process. Kate Fowler was involved for part of the process. Kate was open, clear, very precise and also a delight to work with. Staff at Marshall White were always very capable and pleasant, in particular, Jess, who was our main point of contact with administrative staff. If we were to ever sell again we would, without hesitation, happily and confidently re-engage Robin Parker, Kate Fowler, and Marshall White.

Thanking you


In the wake of the highly successful sale of our property at 1/40a Service Street, Hampton, we would like to thank you for your outstanding professionalism and your marvellous support throughout the whole process.

Entrusting you and Marshall White with the sale of our family home was the best decision we made in this very important process.

It was an absolute pleasure to work with you, Robin, and with Kate Fowler -you are both genuinely delightful and enthusiastic people, interested in your clients, highly professional, informative, supportive and committed to providing excellent communication at every stage of the process. In fact, everyone on the Marshall White team was professional and a pleasure to work with. This is something we really valued and we knew we were in good hands all the way.

As you know, my first contact with you and Marshall White was back in 2013 when I attended a house open for inspection in Gillies Street, Hampton. I had attended many openings and auctions, but I decided then and there that you and Marshall White would be our selling agents when the time came to place our property on the market. And it was well worth waiting for.

After this initial encounter and in the time leading up to our sale, we were absolutely grateful for your ongoing support and advice to us in the years of renovation leading up to our house sale. It was so valuable and very much appreciated to have these regular visits and phone calls, keeping us up with the market and keeping us on track as we worked towards the eventual ????ale of our property.
Robin, again, we thank you for such a successful and enjoyable sales experien????e and we certainly look forward to seeing you around the area.
Throughout the selling campaign we found the Marshall White team of Kate Fowler, Robin Parker and Kylie Block to be thoroughly professional and competent.

In particular Kate Fowler was enthusiastic, friendly and caring; she and Robin gave us honest and considered advice which produced a successful result in a difficult market.

We would highly recommend the Marshall White team to anyone thinking of selling their property.
Bruce and Margaret - Brighton
35 years of living in our family home and then going through the process of preparing it for Auction was a huge challenge. We contacted Marshall White on a friend's recommendation and started the journey over two years toward a date with Kate and Robin. Their advice was realistic and achievable. Closer to Auction day we were kept well informed with processes and planning that led to having four bidders and a successful sale. Huge thanks to Kate, Kylie and Robin for a great outcome!
I have engaged Robin parker & Kate Fowler of Marshall White Real Estate to sell my property at 62 Sargood Street, Hampton.
They were excellent and continually provided feedback verbally & with a written progress report on interested buyers as the campaigned progressed.
I found both Kate & Robin to be thoroughly professional in their approach to selling my property and in dealing with me during this period of personal turmoil.
On the Auction Day they worked the crowed assembled on the lawn & negotiated an excellent result & price under the testing economic climate.
I would not hesitate to recommend either of these outstanding people to anyone contemplating selling any real estate.
I first met Real Estate Agent Kate Fowler in 2018 when I was looking to buy. She was then selling a second home of her clients, as they had been so impressed with her the first time they sold. I too was quickly impressed with Kate; particularly her strong communication skills, her knowledge of the property and her follow up and ability to judge the appropriate level of buyer engagement.

As a result I selected Kate to sell my home in 2019. She was, as I expected, extremely professional, committed and positive (despite the challenging market) throughout the process. Kate was tenacious and thorough in her follow up with all potential buyers and in her keeping me informed. Kate was empathetic, accomodating and always a pleasure to deal with. I would highly recommend her.
Kate is simply amazing! She goes above and beyond, not only for the seller but she also works very diligently with all the prospective buyers. She guided me through the whole process and gave me confidence in selling my home. Kate is genuine, straightforward, reliable and personable. Not only did she do a fantastic job with selling my property, she continues to provide support now that I am looking to purchase another property. A great pleasure to deal with and I would engage with her again!
Very professional, knowledgeable, pleasant and polite. Diligent, well-organised, punctual and reliable.
We sold our house during lockdown and I don't think our sanity would be intact if it hadn't been for Kate's tireless enthusiasm keeping us going! Her tips on how to make our house as perfect as it could be were invaluable and she always went out of her way to fit in with us and our schedule and needs. If you are looking for an agent I highly recommend you see Kate she was awesome, I can not fault her in any way!
There are no other realestate agents like Kate! Not only is she incredibly personable, she goes above and beyond in everything that she does for her clients. The best quality about her though - she is full of integrity! We trusted her 100% with our property, and with our potential buyers. She always plays by the book and is upfront. We can't recommend Kate highly enough to sell properties in Brighton, Hampton, Elsternwick and beyond! She's our number 1 pick!
Kate was not the first agent we had spoken to but her knowledge of the local area and her sage advice was the determining factor in choosing her to represent us.

She did her job superbly.
The moment I met Kate I had confidence in her ability to sell my house with a fantastic sales result-and she exceeded my expectations in so many ways! Exceptionally hard working, capable, honest, reliable and nothing was too much bother for Kate throughout the entire preparation and sales process. Kate's compassion for my circumstances and her flexibility to adapt to all I was dealing with is a strength I truly appreciated and I thoroughly recommend Kate as an exceptional real estate agent
What a seamless and professional process with Kate Fowler and the team at Marshall White - Brighton. From day 1 of the campaign, her communication ensured we were informed along every step of the way and once the campaign started, Kate's feedback was structured, honest and constructive. We have sold many properties over the years and never had an experience so smooth. We now have a very high bar that has been set in regard to what we will expect from an agent in the future. Thanks Kate.
From start to end our campaign was seamless - professional and considerate at all points of the journey. Kate and her team at Marshall White Brighton exceeded our expectations (and they were pretty high!) - fabulous result and they made it as stress free as possible - we will definitely engage Kate again when selling another property.
This is the second time we have used Kate and her team at Marshall White. Her attention to detail and loverly friendly manner make her a dream to work with. Kate always keeps you up to date with prospective buyers after every viewing . Her styling tips and ideas for presentation are always so helpful and we will be using her again for our next sale .
We first met Kate as a purchaser and were so impressed with her professionalism and follow-up that we asked her to act as our agent when recently selling our property. Her knowledge, guidance, support and thoroughness made her very easy to trust and the sale process very easy to execute. Great work, Kate.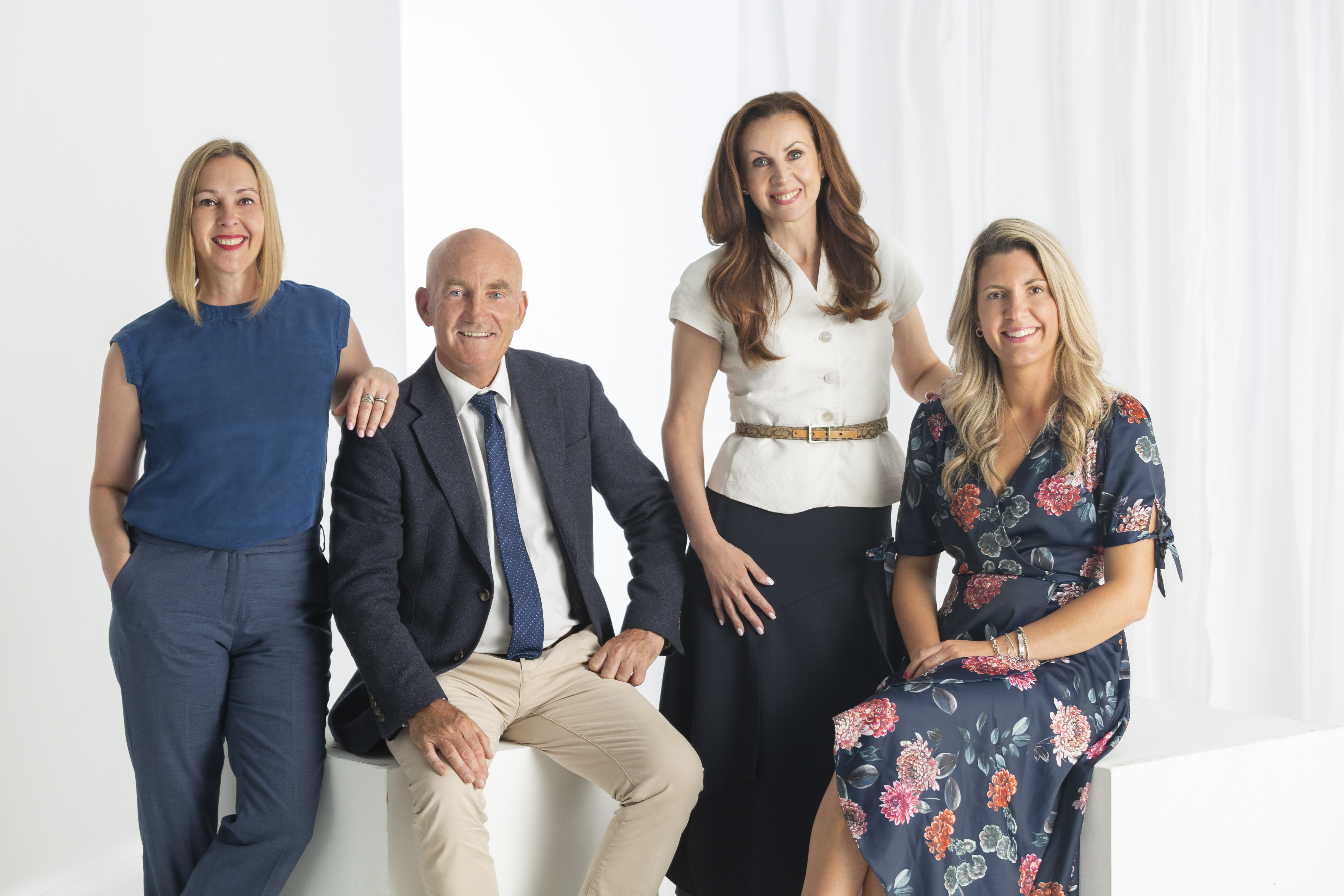 With her strong marketing background Kate is able to immediately identify a property's primary selling points and adapt the presentation and marketing strategy to target the widest range of buyers.
Highly organised, diligent and an accomplished communicator, Kate's primary aim is to maximise the sale price for her clients and to make what could be a stressful time, as enjoyable as possible.
After establishing a successful career rising to the top level in sales and marketing for some of the world's leading hotel chains, Kate embarked on her second career into real estate. The synergy between her extensive skills base in the hospitality industry was perfectly aligned with selling property.

With her strong marketing background Kate is able to immediately identify a property's primary selling points and adapt the presentation and marketing strategy to target the widest range of buyers. She understands that a property is often her vendor's biggest financial asset so it is enormously rewarding to assist them in achieving a successful result.

Having lived all over the world, Kate has been overwhelmed by the appeal of the Bayside suburbs of Melbourne where she has now lived for over a decade.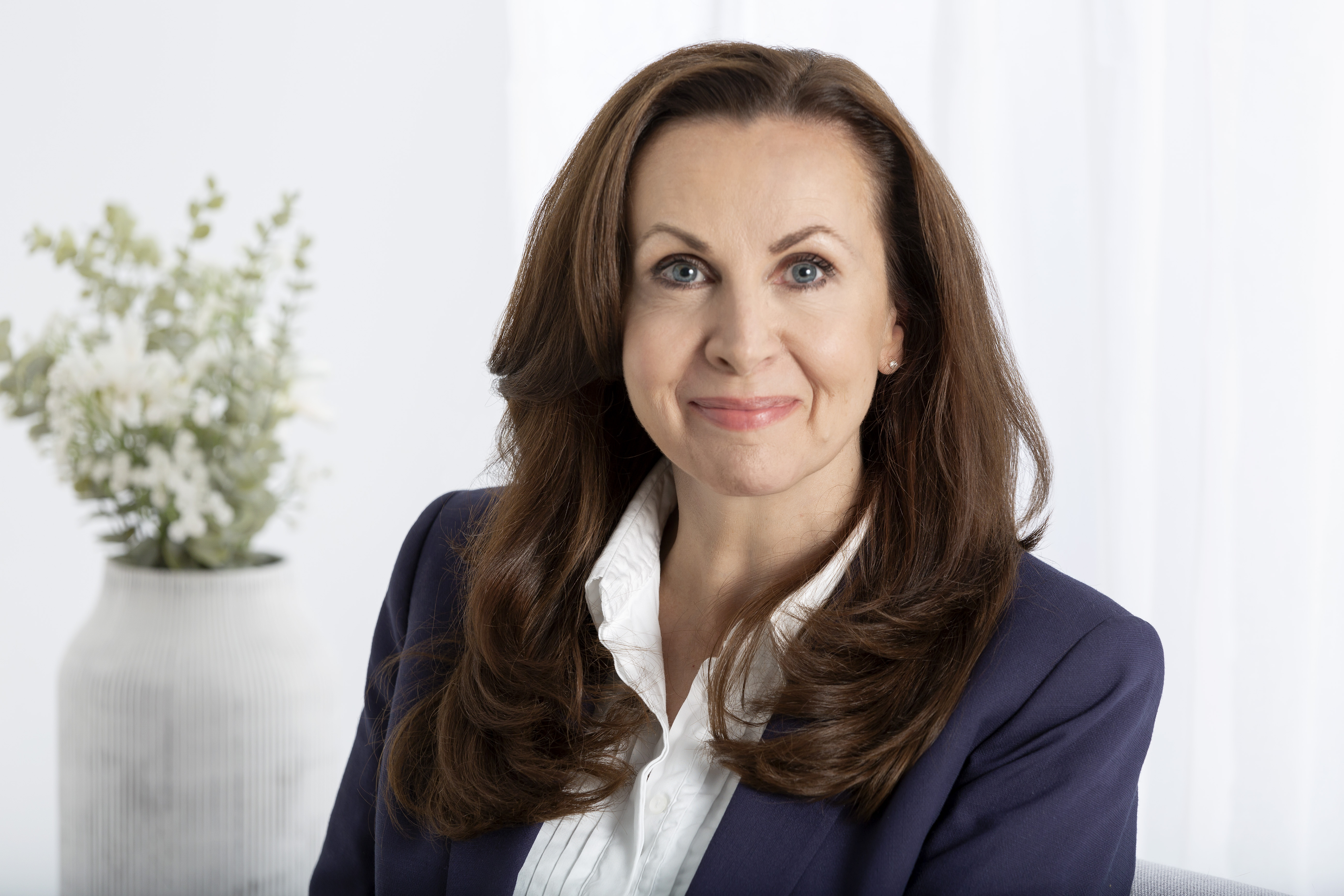 Get an appraisal with
Kate Fowler
Recognition
Recognising exceptional achievements both internally and within the wider Real Estate industry, Marshall White celebrates our top performers who, year after year, continue to build a reputation of excellence.
2018-09-01
Marshall White
Outstanding Sales Growth
Show more
Love Me Love You Foundation
Kate supports Love Me Love You, a non-profit organisation aiming to make a positive social change in the mental health space by providing support and educational programs for young adults.